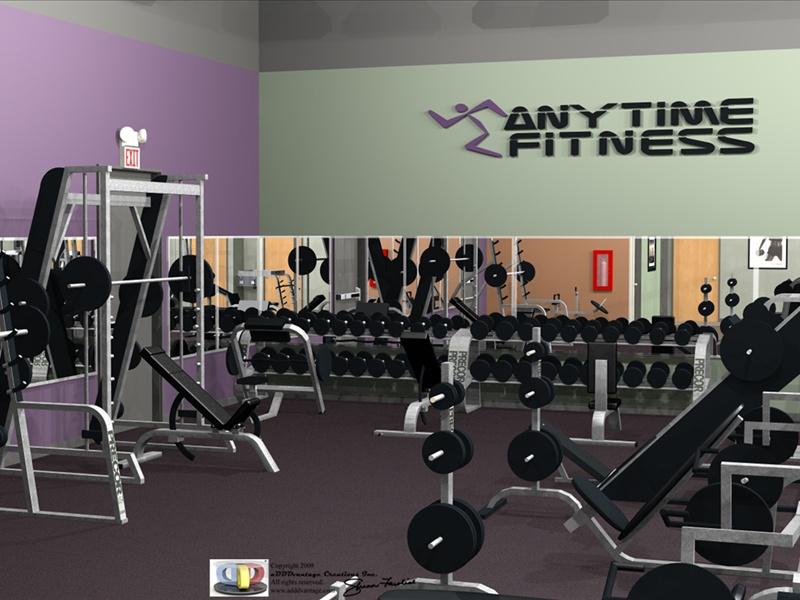 Anytime Fitness, the fastest-growing fitness club franchise in the world, continues its worldwide expansion – this time into Singapore. Nearly 2,300 Anytime Fitness clubs are now open in 16 countries on five continents worldwide. The first Anytime Fitness club in Asia opened in Japan in 2010. There are now nearly 30 Anytime Fitness clubs in Japan and more than 400 Anytime Fitness clubs outside of the United States.
"We believe that the Anytime Fitness concept is a perfect fit for consumers in Asia who are looking for a convenient, non-intimidating and value-oriented place to exercise," said John Kersh, vice president of international development at Anytime Fitness. "Anytime Fitness also offers a unique and low-cost alternative for Asian entrepreneurs looking to enter this fast-growing industry."
Anytime Fitness opened in Singapore October 6, with 200 members who joined during a "pre-sale" period. Several additional locations in Singapore are now in development, while the first location in Hong Kong is expected to open by the end of this year.
"I am so proud and grateful to be part of the continued growth of Anytime Fitness within Asia and to hear the roar of the Lion City in Singapore as it hosted the opening of its first Anytime Fitness," said Maurice Levine, master franchisee for Singapore and Hong Kong. "It was a great honor to hold the scissors for the ribbon cutting ceremony. We vowed to our members that we will out-care our competition, create memorable membership experiences and live up to the Anytime Fitness vision of improving the self-esteem of the world, one member at a time."
Mr. Levine will lead the Anytime Fitness expansion team into other Asian markets in the coming years. The plan is to open about 100 gyms in both Singapore and Hong Kong.
Specific club locations include communities where the market for an Anytime Fitness club exists but where no health clubs are currently located. Similar to Anytime Fitness gyms in the U.S., the gyms in Singapore and Hong Kong will be approximately 4,000 square feet, feature a wide variety of cardio equipment and strength training machines, and accessible to members 24 hours a day.