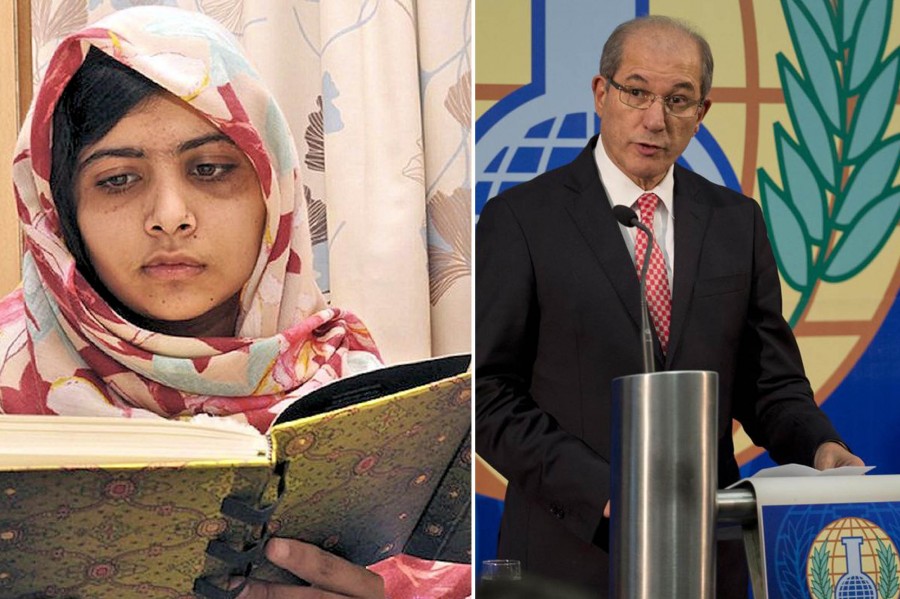 While Nobel Peace Prize hopeful Malala Yousafzai didn't win the award today, her status as a heroine is nonetheless diminished. The 16 year-old schoolgirl has done what many human rights campaigners can only dream of: she managed to get people everywhere talking about one of the biggest issues facing young girls worldwide: their right to education.  The Pakistani girl was shot through the head by the Taliban a year ago for daring to speak out on the rights of women, but stands today as modern legend. In time, the Noble Prize Committee will surely find reason to commend her.
The prize committee in Oslo, Norway, ended up delivering their award to the Organisation for the Prohibition of Chemical Weapons (OPCW), the international chemical weapons watchdog helping to eliminate the Syrian army's stockpiles of poison gas. 
We offer our deepest gratitude to the work of OPCW, and wish them continued luck in their campaign against chemical weapons.