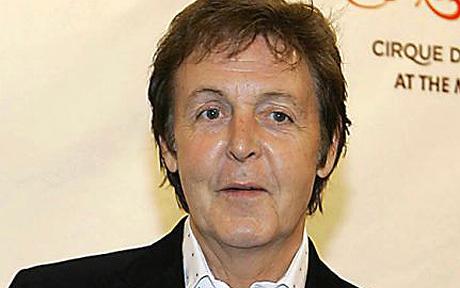 Jimmy Kimmel's late night show will be closing down a quarter-mile stretch of Hollywood Boulevard from Highland Avenue to Sycamore Avenue outside their studio on Monday, Sept. 23, and Tuesday, Sept. 24. No, the closure is not part of a practical joke to create even more rush hour traffic, but instead, will be in anticipation of the crowds who plan to show up for the free concerts put on by two of the biggest names in music: Paul McCartney and Justin Timberlake.
Paul McCartney will be first on Monday, with the standard Kimmel interview followed by the performance.
Justin Timberlake will follow on Tuesday evening.
Both shows will take place during the standard Kimmel show taping time, which is 4:30 p.m.
Fans can secure tickets to the shows through the website:www.JKLTickets.com.
On the other side of the spectrum, hard-working employees who just want to head home early to avoid a traffic nightmare can watch the shows streaming on the "Jimmy Kimmel Live" MySpace page.