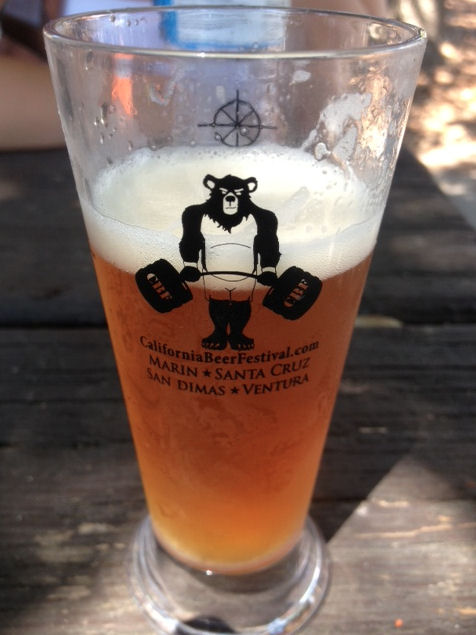 The typically tranquil Bonelli Recreational Park in San Dimas attracted the attention of an entirely different—and much more raucous—crowd this past Saturday, September 7th.  Beer aficionados from all over the southern California region descended on the Los Angeles suburb for a rowdy, noisy, and thoroughly entertaining daylong drinkathon known as The California Beer Festival. It was over 100 degrees in San Dimas this weekend, but that did not stop everyone in attendance from enjoying an entire day filled with music, food, and—oh yeah—a whole lot of ice cold brews.
Set against a sprawling lakeside backdrop complete with jet skiers and sunbathers, the 2013 San Dimas California Beer Festival felt a lot more like an endless summer afternoon than a precursor to autumn. Adding to this Kid Rock summertime vibe was the giant concert stage in the middle of the not so shady park where local bands Lil "A" and The Allnighters and The Bomb cranked out country and jazz hit after hit.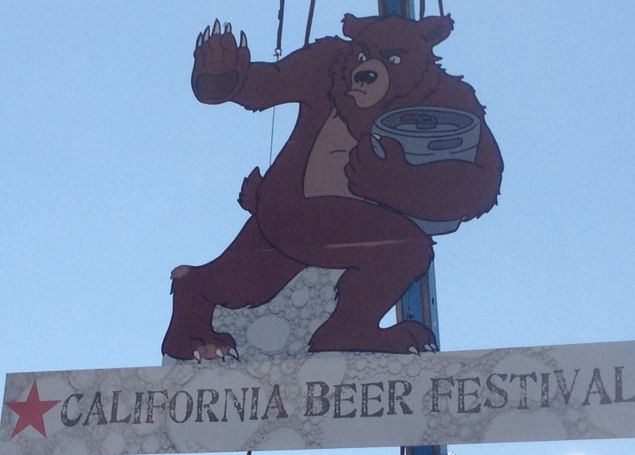 With great tunes swimming through the hot and sticky air, thousands of eager beer drinkers spent the afternoon guzzling plenty of delicious samples. Over 70 craft breweries offered tastes of their finest creations this year. Among the breweries tapping kegs were California staples like Stone, Lagunitas, and Sierra Nevada, and much smaller craft beer start-ups including Kat Daddy Brewery and Big Sky Brewing.
No matter how big or small the brewery, beer lovers did not seem to mind waiting in massive lines to taste each and every selection being served.
Grabbing my collectable souvenir tasting glass, my first beer taste of the day came from one of my favorite Los Angeles based breweries—Angel City Brewing. Hoping that they might bring along a keg of their much lauded, yet extremely short supplied Avocado Ale, I was slightly disappointed when I was only offered tastes of their two most popular varieties: Angeleno IPA and Angel City Pilsner. Opting for the IPA, I immediately let the lack of Avocado Ale slide after taking my first sip.
I lost myself in subtle h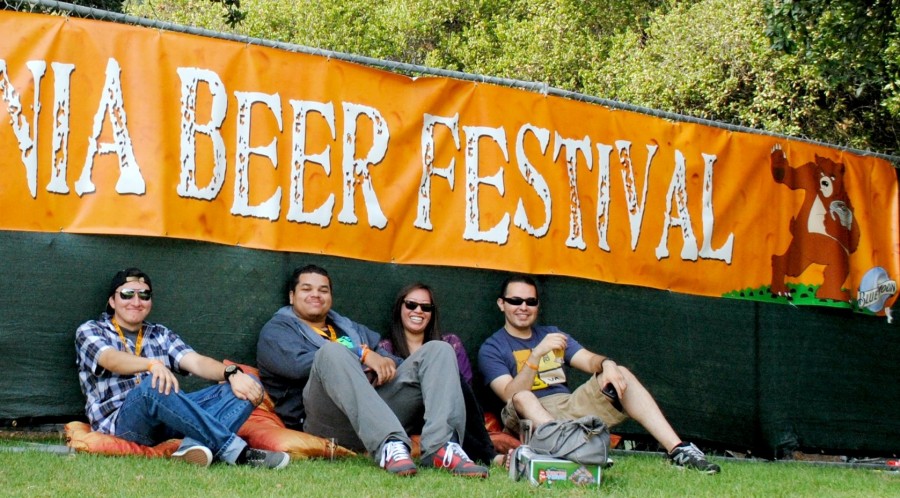 ints of grapefruit, orange, and a whopping amount of hops. Did I say whopping? I actually meant towering. The brewers at the downtown LA based Angel City are true hop heads, and they show it with their Angeleno IPA.
Angel City was a great first taste, but a fairly standard variety. Don't get me wrong, I love IPA's, but if I traveled all the way to San Dimas, I wanted to try something unique. I wanted to try something unlike anything my taste buds had ever experienced before.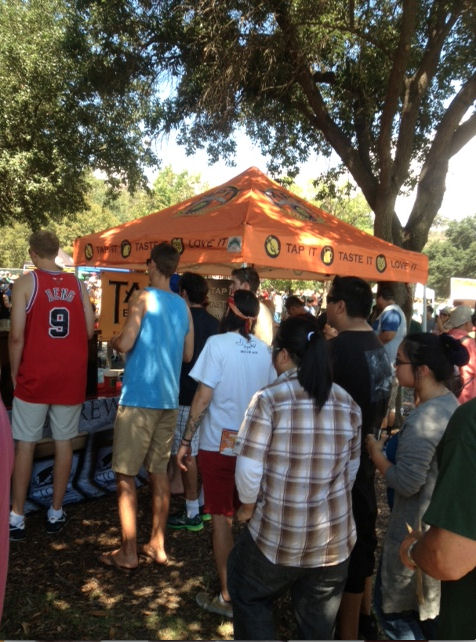 After stopping by Stone's tent for a taste of their Smoked Porter, I thought that I might have found the most imaginative addition to this year's festival. With creamy caramel and chocolate aromas and a slightly tart finish, Stone's Smoked Porter is undoubtedly tasty, but it has also been in production since the mid-90s. I needed something newer. I needed something special. I needed CBF Burt's Banana Heffeweizen.
Leave it to the beer expertise of the same people that founded the California Beer Festival to create the most experimental beer at the event. Sticking mostly to lemon wedges with my Heff's, the bartender that handed me my Burt's Banana taste told me that lemons should stay far away from this Heffeweizen. After I took a sip, I knew why. The beer literally tasted like bananas.
On paper, this combination sounds like a recipe destined for ridicule. Luckily for me, however, I didn't have to stick to what I read on paper. I got to taste the brew for myself, and I am so happy I did. While Ventura County's Surf City Pale Ale was still my favorite beer of the day, Burt's Banana was by far the most out of the ordinary selection that graced my sample cup.
For anyone that missed out on this year's event, do not hang your heads low for very long.  Burt—The California Beer Festival's bear mascot—next heads to Ventura for Ventura County Beer Week. From September 15-22nd, the city will be home to yet another beer festival offering tastes of even more of the sudsy good stuff.  Don't worry, Burt's Banana Hefeweizen will be there too.
For ticket information, head to: http://www.californiabeerfestival.com.
By David Morris