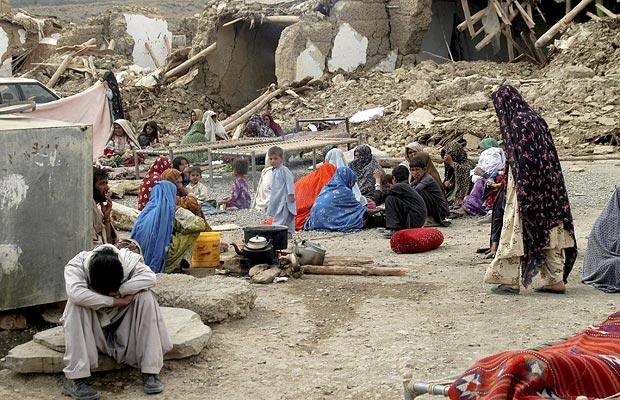 Photo Courtesy of www.telegraph.co.uk
This past week the southwestern part of Pakistan suffered from a 7.7 magnitude earthquake. Since the devastating natural disaster, the death toll has risen to 359 as rescue workers struggle to reach victims from the rubble.
The injury count has increased to 600 people, sad Jan Muhammad Buledi; spokesman for the government of Balochistan. Buledi's province was the center of the earthquake disaster. Authorities estimate that 21,000 houses have been destroyed.
According to CNN – further complicating relief efforts, two rockets were fired at — and missed — a military helicopter on its way to the quake zone. The fact that the affected area is quite remote and communication networks have been damaged is keeping many rescue operations from arriving on scene. 
On top of everything, the thousands of survivors are in need of assistance as they attempt to cope with high temperatures, lack of water and little shelter.