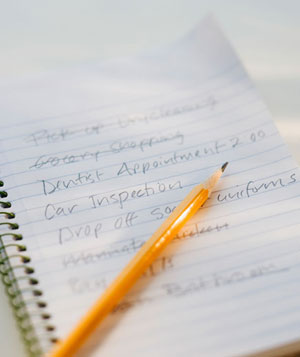 Want to communicate with your child through the TV screen to tell them to start their homework? Or schedule a message for your spouse to pop up on the TV with an important reminder?
AT&T today announced the launch of TV Notes, the latest app from AT&T U-verse® that lets U-verse TV customers with High Speed Internet communicate with others in their household by sending pop-up messages to the TV screen. The TV Notes app lets you:
Say goodbye to pesky bulletin board notes and unanswered text messages, and hello to convenient pop-up messages on the TV.
Set up TV Notes with your remote control at home or from your smartphone when you're away.
Create a personalized note, or choose from a list of pre-defined notes such as "I love you" or "Take out the trash."
Schedule when your message will be displayed, what channel it will be displayed on and at what frequency.
Activate TV parental controls and block the TV so it can't be viewed without entering the 4-digit Parental Control code you set.
TV Notes is available for all U-verse TV customers with High Speed Internet by pressing the Go Interactive button on their U-verse TV remote.  You can send or schedule TV Notes directly from the app's menu, or you can send TV Notes from your smartphone via text message to an assigned number.
See TV Notes in action here.