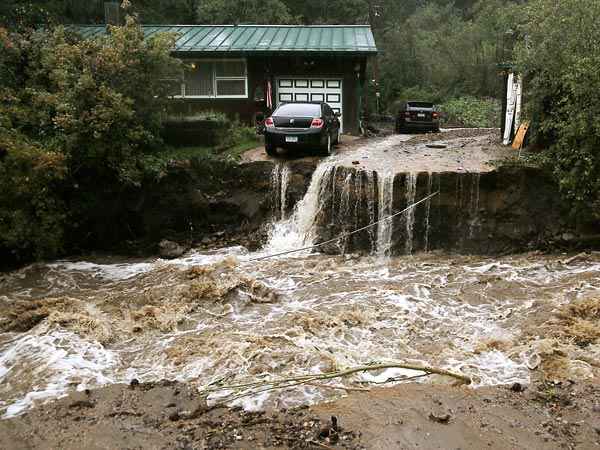 Photo Courtesy of Rick Wilking, Reuters
Saturday night President Obama ordered federal aid to Colorado after thousands of people evacuated their homes when strong flooding cascaded down from the Rockies.
It has been days of non-stop rain. According to officials, 500 people are unaccounted for and at least four have died. The president signed a federal disaster declaration Saturday evening. The White House said in a statement that the action makes federal funding available to affected individuals in Boulder County.
The conditions could leave residents without electricity and running water for weeks. Although the National Guard sent helicopters and truck convoys to rescue the stranded from the Rocky Mountain foothills, not everybody was willong to go. Dozens of residents insisted on staying behind.