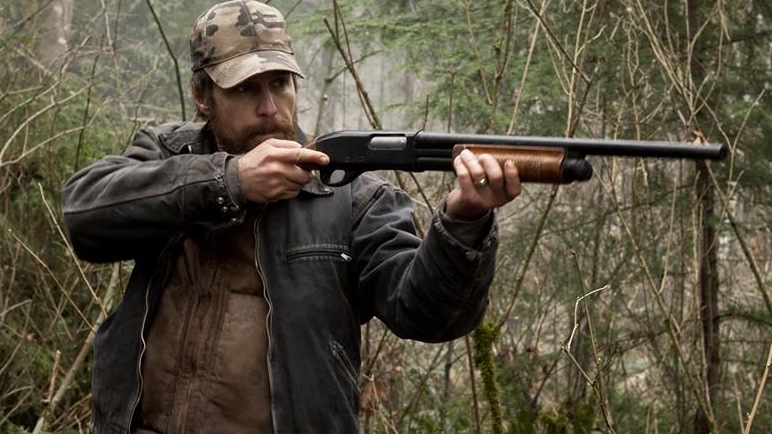 "A Single Shot" starts with a bang. While out hunting for deer, West Virginia native John Moon (Sam Rockwell, Seven Psychopaths) accidentally shoots and kills a young woman. Boom! No more than five minutes into the movie and there is already gripping tension, interesting moral questions raised, and plenty of pretty neo-noir camera work. Unfortunately, David M. Rosenthal's (Falling Up) gritty thriller doesn't keep up this pace for very long. Actually, by the time John cleans himself up and buries the body, I had already lost any desire to continue watching.
The biggest problem with "A Single Shot" is that there is absolutely no desperation or panic involved after John's initial shooting episode. For most of the movie, he is shown performing a collage of activities that really have nothing to do with absolving himself of murder. He tries to mend ties with his ex-wife, has a run-in with a burly costumer at a local diner, and talks an awful lot about the farm his Dad lost due to foreclosure.
Even when John finally makes his way to the rural town's low-rent lawyer (William H. Macy, Fargo) to ask for advice, he does it in such a nonchalant, low-key way that all urgency is effectively sucked out of the exchange.
Rosenthal and screenwriter Matthew F. Jones (Tomorrow You're Gone) — who also wrote the book — seem much more focused on creating a foreboding, hopeless ambiance instead of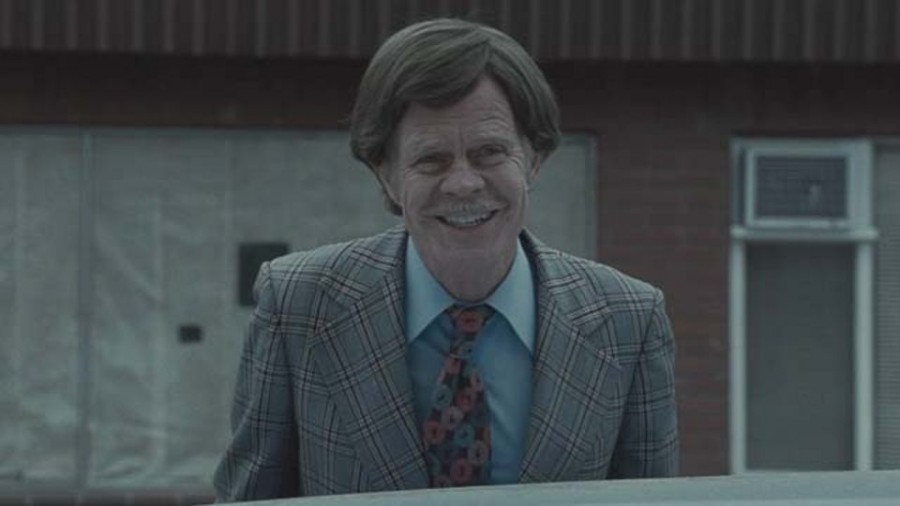 telling a compelling and enjoyable story. Oftentimes, Rosenthal takes the time to highlight the depressing West Virginia living conditions John lives in, where driving his narrative forward would have been a better use of screen time. A few shots of rust, overgrown plants, and decrepit buildings would have painted an accurate enough picture of John's world. Spending three quarters of the movie on the subject is unnecessary.
Rockwell's performance also reflects his decaying surroundings. He doesn't bring very much emotion into his character, and in its place, plays John Moon unflinchingly stone-faced. While it is impressive seeing the actor break out of his charming "The Way, Way Back" role from the summer, it is nonetheless difficult to feel for someone that — save from the very beginning — treats accidental murder with a heavy dose of apathy.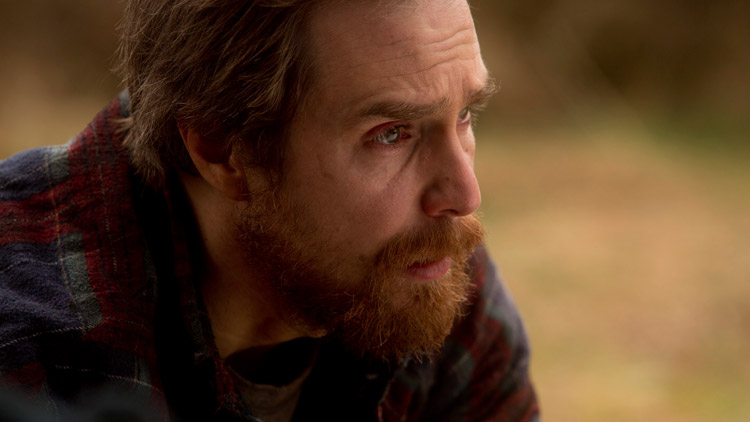 In perpetually keeping the audience focused on Rockwell's character, the rest of the cast ends up being underutilized. Macy and fellow co-star Jeffrey Wright (Casino Royale) aren't given much screen time at all, and function more as glorified cameos rather than fully developed secondary characters.
Rosenthal is very much absorbed in the aesthetics of his film "A Single Shot." Sadly, the fledgling director sacrifices story, character development, and overall viewing enjoyment for the sake of making a movie that looks good.
Just like you can't judge a book by its cover, "A Single Shot" proves that no matter how impressive a movie's first five minutes is, everything can turn sour exceedingly fast.
By David Morris