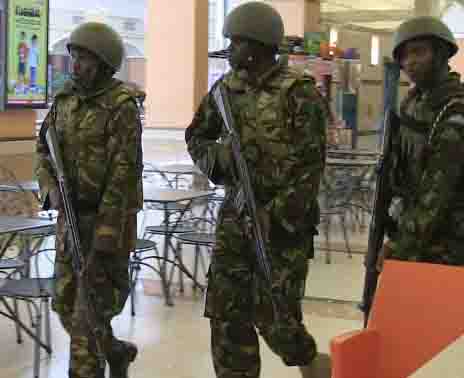 According to CBS News, Kenyan security forces battled al Qaeda-linked terrorists in an upscale mall for a fourth day Tuesday in what they said was a final push to rescue the last few hostages in a siege that has left at least 62 people dead.
Families and witnesses have come forward to speak about their horrible experiences being caught in the gunfire.

"Our forces are combing the mall floor by floor looking for anyone left behind. We believe all hostages have been released," the Reuters news agency quoted the Ministry of Interior as saying on Twitter early Tuesday. He said government forces were "in control" of the building.
Al-Shabab, however, directly challenged that message in its own Twitter post, claiming the militants in the mall were "still holding their ground."