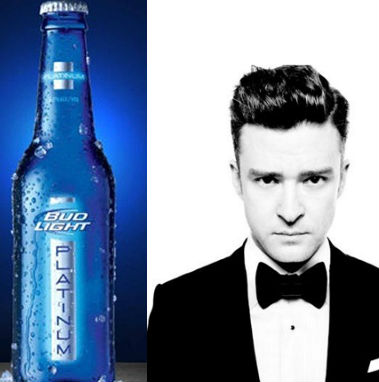 Tonight, Bud Light Platinum and Justin Timberlake are launching "Platinum Nights," a digital-to-real-world scavenger hunt that will challenge social media-savvy fans to unlock a series of weekly clues for a chance to win 'Platinum' flyaway experiences during Timberlake's The 20/20 Experience World Tour.
Over the next 13 weeks, Timberlake, Bud Light Platinum's creative director, will release a weekly clue via his Facebook page to lead fans to online and real-life 'Platinum' experiences where they can unlock additional clues.  Fans earn points based on how quickly they complete the scavenger hunt and the reach of their social sharing.  Players who score highest each week will win two tickets to a 'Platinum Nights' flyaway adventure to see Timberlake perform in style with top-notch travel and hotel accommodations, admission to exclusive clubs, spending money and car service throughout their stay.  The clues will also be released on PlatinumNights.com.
"I'm always trying to find new ways to connect with my fans on social media, and 'Platinum Nights' is a new twist on scavenger hunts that combines digital and real-world engagement," said Timberlake.
The scavenger hunt begins with a trip for two to the iHeartRadio Music Festival in Las Vegas to see Timberlake perform and attend the red carpet premiere of his new 20th Century Fox film Runner, Runner, which releases nationwide on Oct. 4. Subsequent prizes include flyaway trips to The 20/20 Experience concerts throughout 2013.
In addition to the national scavenger hunts, Bud Light Platinum will host local scavenger hunts in every The 20/20 Experience World Tour city. Concert tickets will also be given away through local radio promotions.
Fans ages 21 years and older can sign up to join the Bud Light Platinum Platinum Nights Scavenger Hunt at PlatinumNights.com. For more details and official rules, fans can visit www.PlatinumNights.com/rules or scan the QR code on Bud Light Platinum signage.