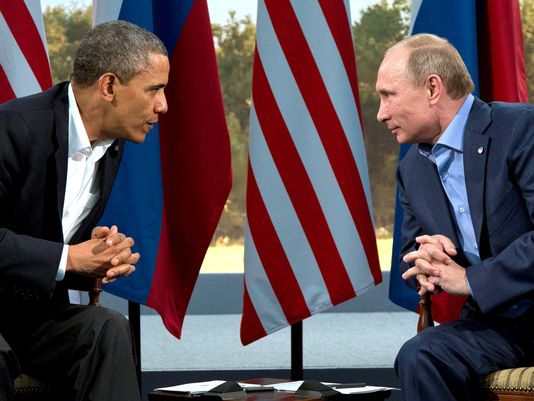 President Obama and Russian President Vladimir Putin met on Friday for about 20 minutes during the G20 Summit. According to a White House official, the two leaders sat down and exchanged views but did not settle on a new agreement regarding Syria.
"It was a very friendly conversation," Putin said, through a translator, at a news conference Friday afternoon. "We stuck to our guns. Everybody remained on his position." Obama confirmed the meeting at a news conference of his own. "My interactions with him tend to be very straightforward," he said.
According to Obama, they did not discuss the case f Edward Snowden, former NSA worker. It was the Syrian strike debate that dominated the summit.
Putin said that the United States, France, Saudi Arabia, Canada and Turkey argued for military strikes.