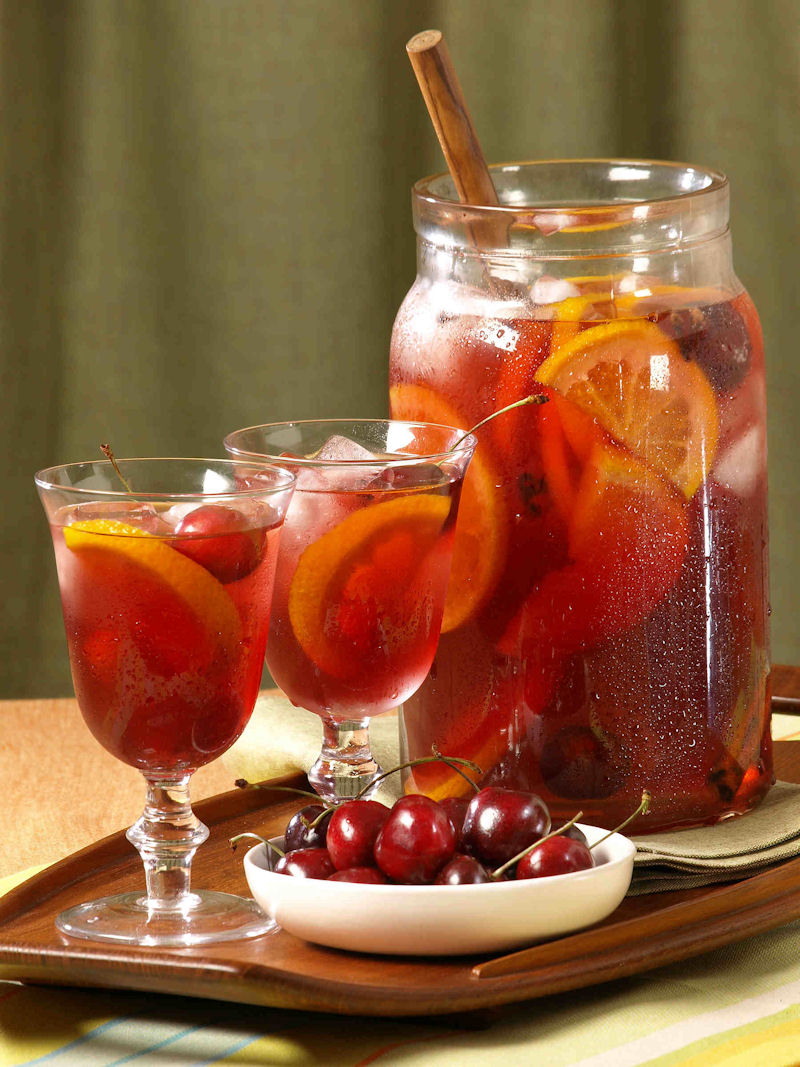 Ingredients
2 bottles dry red wine
4 ounces gin
3 tablespoons sugar
4 oranges, (3 juiced, 1 whole)
4 lemons, (3 juiced, 1 whole)
2 limes, (1 juiced, 1 whole)
Ice
24 ounces guarana soda
Directions
In a large pitcher combine the wine, gin, sugar, the juice from 3 oranges, 3 lemons, and 1 lime. Slice the remaining orange, lemon, and lime and add them to the pitcher as well. Stir the mixture and let it sit overnight in the refrigerator.
Pour the sangria into glasses filled with ice and top with guarana soda.
A viewer, who may not be a professional cook, provided this recipe. The Food Network Kitchens chefs have not tested this recipe and therefore, we cannot make representation as to the results.
Read more at: http://www.foodnetwork.com/recipes/spanish-sangria-recipe/index.html?oc=linkback