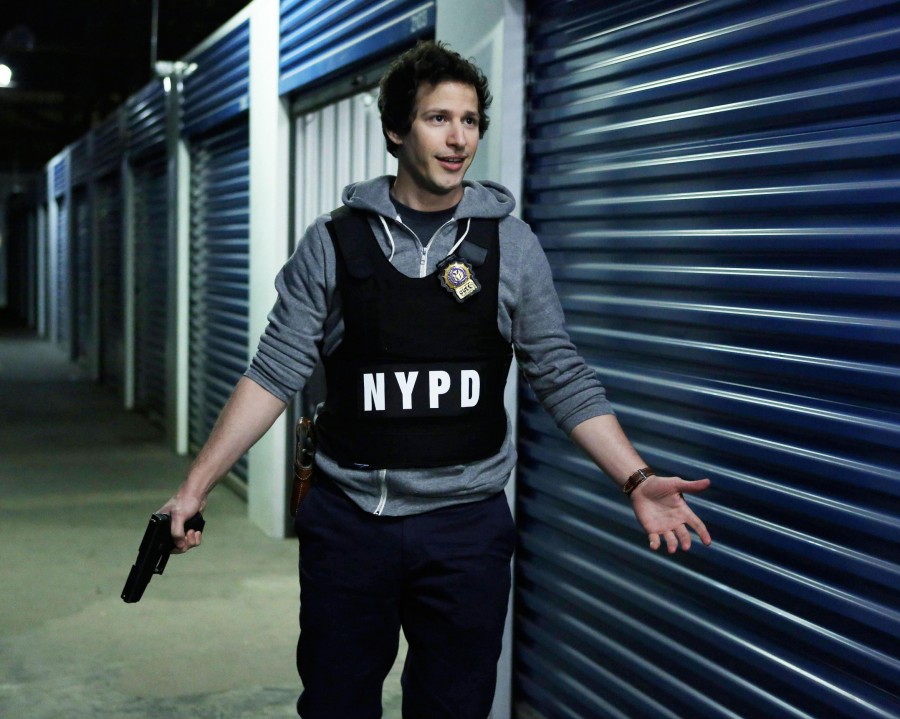 For funnyman Andy Samberg, tackling the hardened world of the New York City Police Department might seem like a bit of a stretch. The northern California native has spent the better part of a decade performing on "SNL," where he perfected a comedic craft that typically called for putting his genitals in a box and singing about making love to his friend's mother after all.
On September 17th, the curly haired, innocent looking Samberg will prove naysayers wrong, and don the historic gold shield of an NYPD detective on the new Fox comedy "Brooklyn Nine-Nine."
Samberg plays the crack-shot, quick-witted detective Jake Peralta on the show. He recently sat down and opened up about playing a police officer on TV, leaving "SNL," and getting to wear a sweet leather jacket every time he stepped foot on set.
What appealed to you about playing a cop?
I definitely wanted to wear a cool leather jacket, which was appealing in itself, and honestly, I've always enjoyed cop comedies as well as cop dramas as well as cop films and T.V.  I like the procedural aspect of it, and I also really like the work place aspect of it. When it comes to work place comedies there is really no one else I would want to work with than these dudes.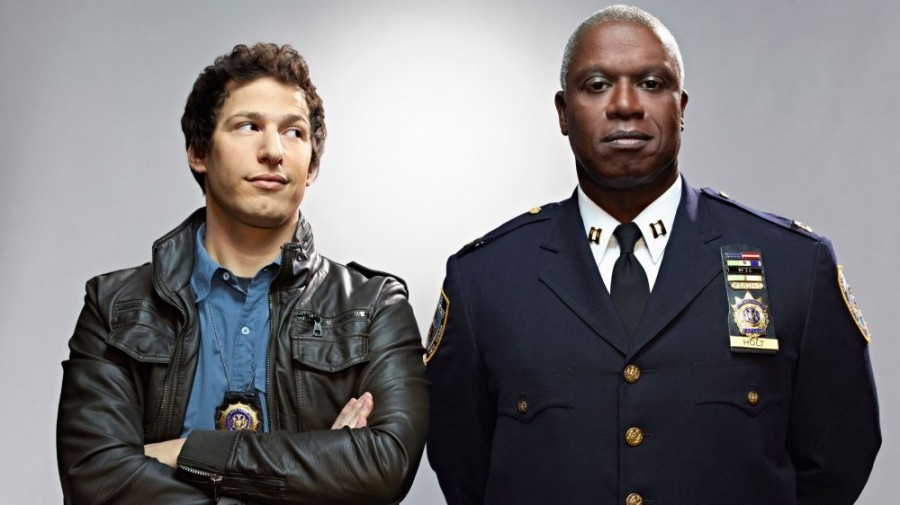 What's more enjoyable for you, "Brooklyn Nine-Nine" or "SNL?"
"Brooklyn Nine-Nine" is better in that, for me anyway, it's much less stressful because the hardest part of SNL was having to create something new every week.  And with this I basically just have scripts handed to me every week that are already great and a bunch of jokes that are already written, which is the hardest part of comedy, in my opinion.  So in that regard it's been a lot less stressful for me. 
Certainly, the hardest part changing has been waking up early versus staying up incredibly late with SNL, which is much more my element, but I'm adjusting nicely.  And I say that with full confidence knowing you can't see my producers rolling their eyes in the background.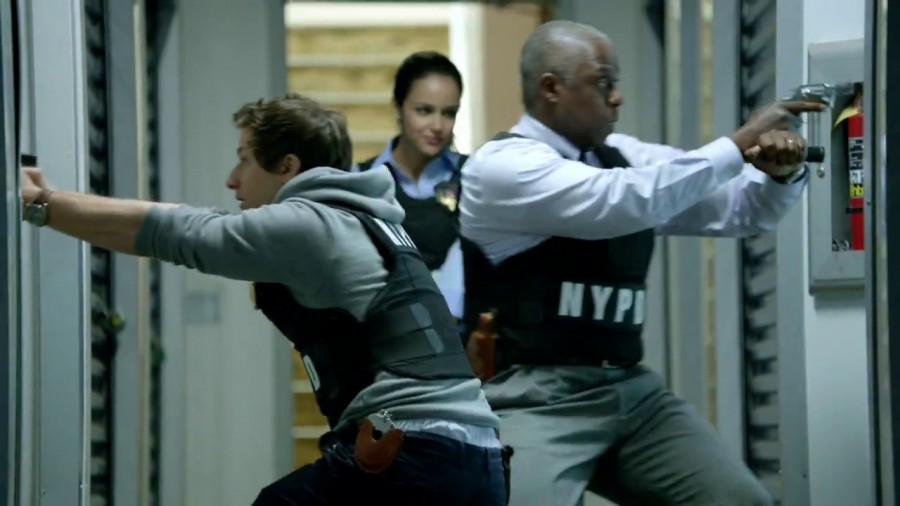 How does it feel to have had such a successful post-SNL career thus far?
It feels more and more impossible every time I do something new.  When I was 8 years old, I decided I wanted to do SNL and that was pretty much all I thought about until I was actually on it.  So everything from the point I got to audition, really, has been icing.  I'm incredibly grateful for it all and to be able to have done movies and to have done SNL and now this.  It's so far beyond what I imagined happening for me.  I thought that I would probably try and do standup for a while, unsuccessfully, and then get a different job and be sad.  Yeah, it feels incredible.  I feel incredibly lucky.
Is there room to ad-lib and use what you've learned on "SNL" on the show?
Absolutely, we try and do as many takes as it takes to get the show to reflect the script exactly how we want it, and then we'll do multiple takes where we just go for broke and try different stuff.  There is always a writer on set and a director-producer on set and that week's director on set and the whole cast on set, many of whom are trained comedians and writers as well.  So even if we're going off of a scene that's written, if we feel it's not totally clicking, we'll brainstorm and come up with alternates and give ourselves as many choices in the editing room as possible.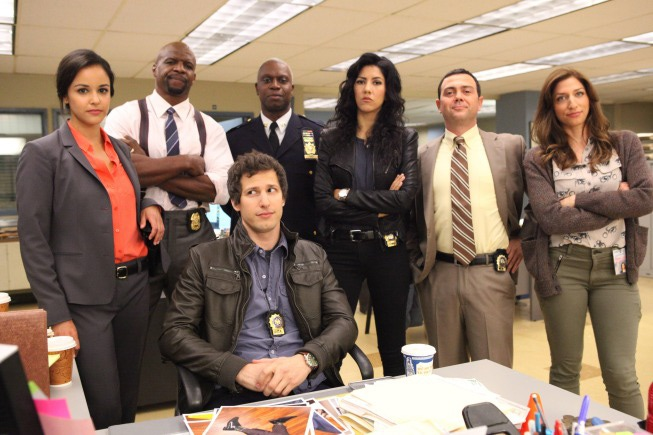 Did you get any advice from any of your "SNL" cast members upon leaving the show?
No, but I will say that I took a cue from Amy Poehler in terms of feeling confident about making this decision.  Not just because she seg'd successfully out of the show into a new show, but because she literally did it with the same guys.
"Seg" was a shortening of the word "segway," by the way. And by that I meant, she rode a segway out of 30 Rock, all the way to Los Angeles for "Parks and Rec." Stay tuned for the documentary.
"Brooklyn Nine-Nine" premieres on September 17th (8:30 ET/ 7:30 CT) on Fox. The show stars Emmy Award-winners Andy Samberg and Andre Braugher (Law And Order: Special Victims Unit) and is created, written and produced by Dan Goor (Parks And Recreation) and Michael Schur (Parks And Recreation).
By David Morris