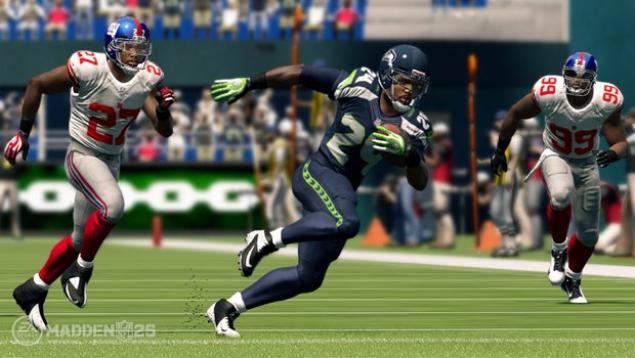 25 years. That's how long it has been since John Madden first lent his name to the ultimate video game football simulator. A lot has changed in that time—graphics, control schemes, and even entire consoles, but nothing has altered the overall presentation of the franchise. "Madden NFL 25" is the video game anniversary tribute John Madden rightfully deserves. It is the most prolific NFL game ever released, and a must buy for any fan of the sport.
Football lovers know that it is a game of inches, and with "Madden NFL 25," most of the differences between this generation and last year's edition are generally small improvements on an already fantastic game.
"Madden NFL 25" marks year two of the Infinity Engine. This time around, however, EA Sports bring in more impressive fluid physics and introduce the first ever Force Impact system. Shoulder jukes, stiff arms, and big hits appear even more realistic than ever, and for me, I was finally able to sack Jet's quarterback Mark Sanchez as fiercely as I've always dreamed of doing. That's right folks, I'm a Giants fan.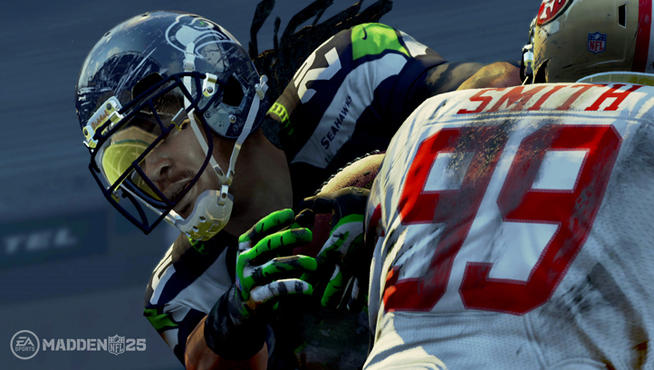 This year also brings with it several new features within the career mode, now dubbed 'Connected Franchise'. First and foremost, there is a substantial boost to the amount of XP earned in both practice and games. Yes, now it actually pays off to go through the daily struggles of refining your throwing, catching, and tackling abilities on the practice field. Adding even further incentive to complete training drills is that achieved XP not only translates to your controlled players, but all of the in-game CPUs as well.
It was great to see that one of my favorite attributes of last year's career mode makes its return. Users, once again, have the ability to lace up the cleats as legendary players and coaches in 'Connected Career'. This year, Randall Cunningham, Mike Ditka, William "Refrigerator Perry, join the already expansive list of famous former Pro-Bowlers.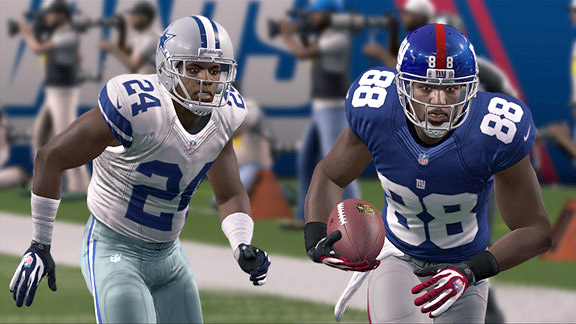 As for playability, "Madden NFL 25" appeals to both novice and experienced players equally. Users can either 'Ask Madden' what play to perform, or open up a detailed playbook featuring an extensive collection of running and passing patterns. As soon as the ball is put into your hands, EA's 'Run Free' game mechanic kicks in and allows for an unprecedented amount of freedom to sprint, dive, hurdle, and juke your way to the end zone.
With its small but evident improvements, "Madden NFL 25" is the world's best football game. Speaking of the world—how about that for a non sequitur —I was thoroughly pleased to find out that it is finally possible to relocate any current NFL team overseas to either London or Dublin. You heard me correctly, players can now choose to bring hard-hitting American Football to the land of soccer. And for that, I thank you EA Sports.
"Madden NFL 25" releases on August 27 for the PS3 and Xbox 360. It will also be available for the PS4 and Xbox One once the consoles launches.
 By David Morris