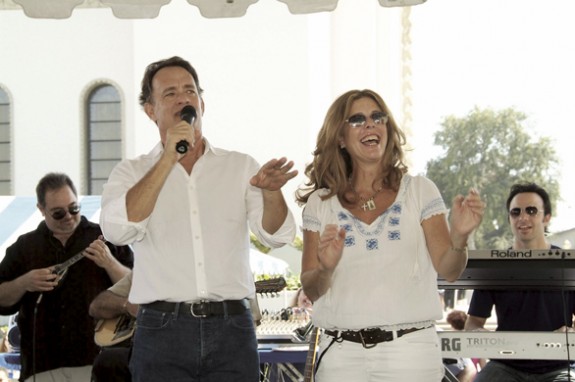 The Fifteenth Annual LA Greek Fest will take over the heart of the Byzantine-Latino Quarter on the grounds of Saint Sophia Cathedral located at 1324 South Normandie Ave. in Los Angeles, California. From Friday September 6 – Sunday, September 8, 2013, Angelenos can feast on signature dishes like Marinated Rack of Lamb, traditional Gyro Sandwiches right off the rotisserie, Greek Street Fries, Pork and Chicken Skewers right off the grill, Moussaka, Fried Calamari, Grilled Octopus, Sizzling Shrimp Feta, cinnamon and honey puff donut "Loukoumades", Baklava, Greek coffee, a Greek Yogurt Bar, and more.
Plus, this year, the LA Greek Fest has teamed with local Los Angeles brewer Angel City Brewery to pair their award-winning and signature craft beer with the Greek homemade dishes to make for an epic culinary weekend.
With the historic and world-famous Saint Sophia Cathedral as the backdrop, guests will enter the historic grounds off Pico and Normandie where they will be able to feast on small plates of traditional and homemade Greek dishes, enjoy Greek wines and signature spirits, craft beer presented by Angel City Brewery, tours of the historic Saint Sophia Cathedral, Greek folk dancing, live music by Greek band Omega and local Latin artist Charinga Latina blending the Greek and Latin fusion like nowhere else in LA.
The LA Greek Fest is a non-profit organization and proceeds benefit Saint Sophia Cathedral. Admission for the epic culinary weekend is only $5 each day and a la carte items start at only $3. Admission tickets are available on-line and at the door. Information on the menu, weekend line-up and purchasing tickets is available at www.lagreekfest.com.