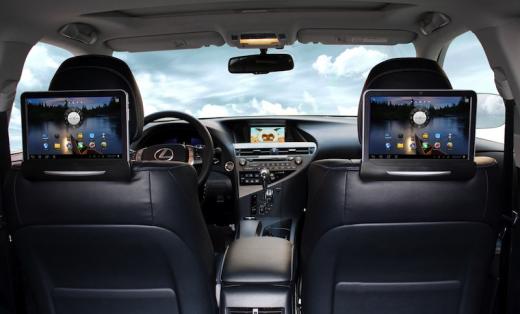 Sony just introduced the new XAV-602BT smartphone connected in-dash AV receiver making it easier and more convenient to experience music, navigation and smartphone applications while in the car.
In addition, Sony announced the optional XA-NV300T navigation module with access to TomTom®'s intuitive user interface and mapping technologies. The new devices will be demoed at MERA Knowledgefest in Dallas, TX between August 17 th and 22nd at booth #505. Sony will also display two vehicles including a 2008 Mercedes Benz CLS600 and a 2010 Mazda CX-7.
Sony-exclusive App Remote Technology for AV Receivers
The new XAV-602BT AV receiver features Sony-exclusive App Remote™ technology for Android™and iOS® devices, unifying entertainment and control functions for a simplified driving experience. The App Remote feature combines music and select smartphone apps into a single source list that can be safely displayed and controlled directly from the receiver. App content is displayed on the smartphone while audio content plays through the speakers.