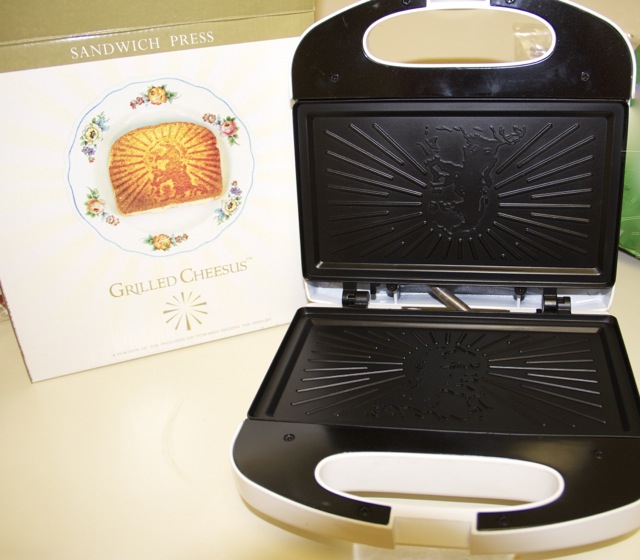 What better way to spend your Sunday than by making grilled cheese sandwiches with the face of Jesus Christ stamped on it? No, but seriously – it's great! When LATF discovered the Grilled Cheesus maker, we had to see this for ourselves.
It's a clever idea, it entertains the eater, and it makes delicious grilled cheese sandwiches. It's up to you what kind of cheese, maybe add a little ham or even some tomato?
The holy Grilled Cheesus is easy to use. Simply plug it in to heat up for a few minutes before placing your sandwich on the Jesus plate. Don't forget to lightly butter both sides of the sandwich so you get that crispy brown buttery goodness. Wait to hear a slight sizzle and your sandwich is ready. However you slice it, the Grilled Cheesus lets you bring little grilled miracles to mealtime, snack time or anytime.
$39.95: www.grilledcheesus.com