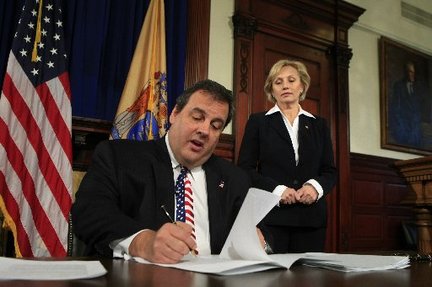 This has been a big week for New Jersey governor, Chris Christie. Just days apart, Christie has approved one bill and banned another. Both are causing quite the controversy and don't seem to be the moves of a Republican governor.
Later last week, the NJ governor approved a bill that will give chronically ill children easier access to marijuana products for medical purposes. Within the bill, a psychiatrist or a pediatrician must give their approval first.
In other decision making news, he signed a bill Monday barring licensed therapists from trying to turn gay teenagers straight in a practice known as 'gay conversion.' This makes New Jersey the second state to ban 'conversion therapy,' along with California.
In a note accompanying the bill, Christie said he believes people are born gay and that homosexuality is not a sin.