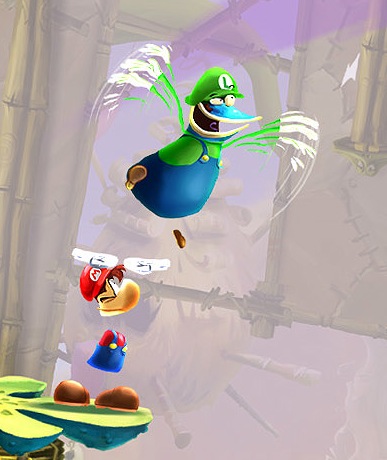 Today, Ubisoft announced that Nintendo's popular video game heroes Mario and Luigi will make their debut appearance in "Rayman Legends".
Exclusively available in the version for Nintendo's Wii U system, players will be able to unlock skins for Rayman as Mario and Globox as Luigi after 20 minutes of gameplay. 
Rayman Legends will be released in North America on September 3rd, 2013, for Wii U, Xbox 360, PlayStation3 , PlayStation Vita and Windows PC.
For more information on Rayman Legends, please visit: www.raymanlegends.com.