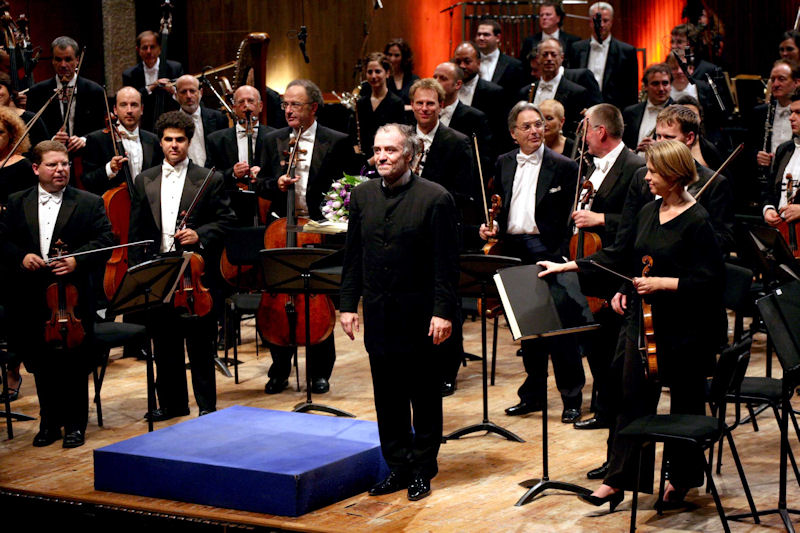 The World Peace Orchestra is bringing together more than 130 students from over 50 countries across the globe to perform in an inaugural classical music concert on September 10, 2013 at the Lincoln Center. The only truly global youth orchestra that combines both classical and ethnic instruments, WPO is a nonprofit organization that convenes young musical talent from around the world in an annual concert in New York City to demonstrate how the unifying power of music can transcend social and cultural boundaries.
A star-studded evening is planned at the Lincoln Center – during the concert, the musicians will be led by guest Lithuanian conductor Gintaras Rinkevicius and will be joined by world renowned violinist Alexander Markov and soprano Dominika Zamara. Oscar-winning actor Kevin Spacey will also be in attendance to introduce the orchestra.
"Participating in the World Peace Orchestra concert represents diversity and the power of what we can do together to celebrate what unites us," Spacey said. "Music is universal and I am honored to get to introduce these fine young musicians."
The September concert is the culmination of a month-long program run by WPO that is dedicated to empowering young people from countries around the world, including conflict regions like Iraq, Kosovo, Uganda, and Ethiopia, to spread their message of peace through music and serve as young leaders in their own communities. For many of the students, the program marks their first trip to the United States. 
"Regardless of what country you're from, regardless of your age, ethnicity, or background, music plays a role in all our lives. WPO's primary focus is to stimulate harmony between people by tapping in to their love of music," says Scott Noppe-Brandon, Spokesperson & Leadership Team Member at WPO. "The inaugural concert at Lincoln Center is the launching pad for WPO to grow and bring unique opportunities to young musicians around the world."
The concert will feature music from: Beethoven's "Coriolan Overture," Leonard Bernstein's "West Side Story," Rimsky-Korsakov's "Capriccio Espagnol," Vittorio Monti's "Czardas," "Hava Nagila," "Hallelujah," and "Saba." Markov will also perform Mediation, from the opera Thais by Jules Massenet and Caprice No. 24, Opus 1 by Niccolo Paganini, among other pieces.
For more information or to purchase tickets, please visit the Lincoln Center website: http://lc.lincolncenter.org/shows/.