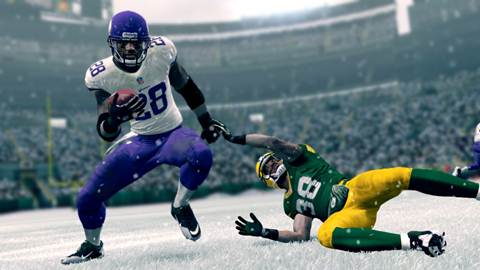 EA Sports has officially launched "Madden NFL 25" for the Xbox 360 and PlayStation 3.
"Madden NFL 25" allows fans to Run Free and unlock the power, precision and creativity of an NFL ball-carrier with the brand-new precision modifier. Utilize an arsenal of over 30 new moves to destroy the competition and leave the defense grasping at thin air as you juke, spin and stiff-arm your way into the end zone.
The official "Madden NFL 25" launch trailer can be viewed here.