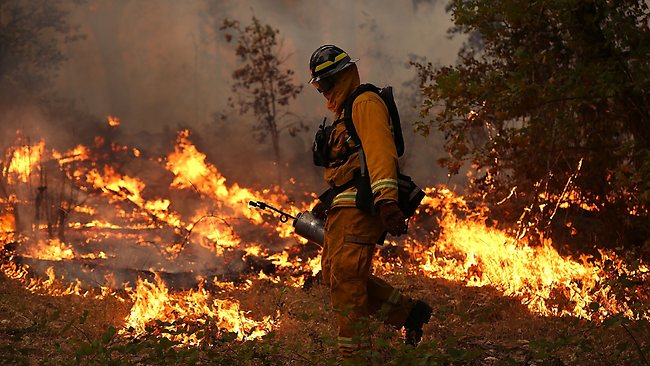 The fire which has burned 210 square miles and 133,000 acres of Yosemite National Park is now 7% contained. The blaze is the 15th largest in California history, according to Cal Fire.  

Winds and dry conditions have given the fire more strength to continue burning. High winds were poised to fan the flames further north into the park Sunday. Nearby communities, as well as water and electrical resources for San Francisco are threatened.

"The wind could push it further up north and northeast into Yosemite and closer to those communities and that is a big concern for us," said Daniel Berlant, a spokesman for the California Department of Forestry and Fire Protection. According to USA Today, fire crews are clearing brush and setting sprinklers to protect two groves of giant sequoias threatened by the blaze. The trees grow naturally only on the western slopes of the Sierra Nevada and are among the largest and oldest living things on earth.
"All of the plants and trees in Yosemite are important, but the giant sequoias are incredibly important both for what they are and as symbols of the National Park System," park spokesman Scott Gediman said.