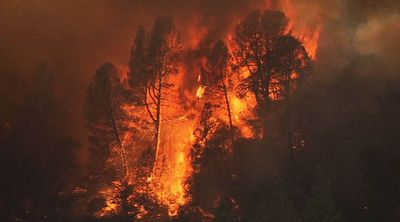 More than 63,000 acres of California land have been consumed by fire since Thursday.
After an incredibly dry winter season, California has already seen plenty of brush fires this summer, but now there is a wildfire three times the size of San Francisco blazing in the tourist capital Yosemite National Park.  
Because the fire nearly quadrupled in size in less than 24 hours, tourists have been encouraged to flee the Yosemite area after the main highway access to the national park was damaged.