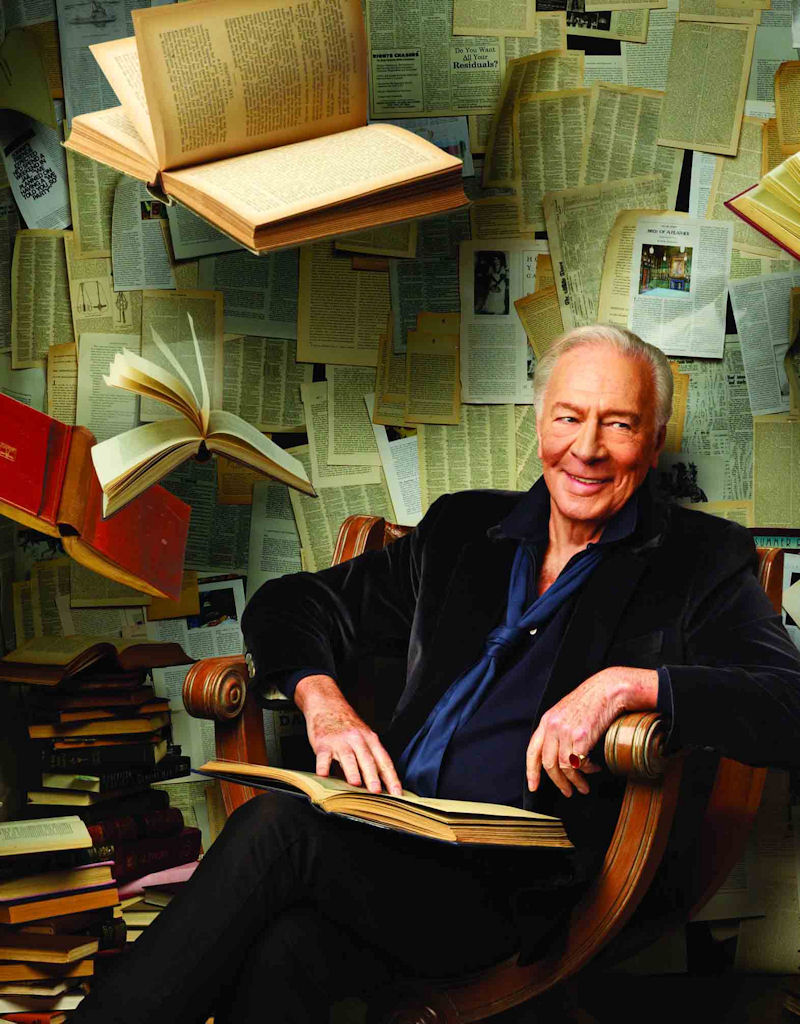 Academy Award, Tony Award and Emmy Award winner Christopher Plummer will star in a Center Theatre Group special event, "A Word or Two," written and arranged by Plummer and directed by Tony Award winner Des McAnuff at the CTG/Ahmanson Theatre.
"A Word or Two," which Charles Isherwood of The New York Times said was "… a passionate love letter to language…," will be presented in association with The Stratford Festival of Canada for 16 performances only, January 19 through February 9, 2014.
Plummer, who confesses to being "hooked on the intoxication of words," spent much of his time growing up in Montreal reading Ben Jonson, George Bernard Shaw, Shakespeare, Rudyard Kipling, A.A. Milne, Lewis Carroll, Lord Byron, Dylan Thomas, W.H. Auden and Stephen Leacock, and others.
His personal take on these literary giants forms a journey from childhood to old age.  "It's a warm and highly literate tribute to the writers whose work has inspired, sustained and delighted …" Plummer since his youth, said Isherwood. "Mr. Plummer recites poetry with the ease of man who has been hearing it singing in his head virtually every day of his life.  His velvety baritone has lost little, if any, of its beauty or authority."
Richard Ouzonian of the Toronto Star said, "You don't review a show like Christopher Plummer's 'A Word or Two' . . . You simply bow gratefully, say 'Thank you, Mr. Plummer,' and urge everyone reading this to buy tickets as rapidly as possible."
"A Word or Two" premiered in 2012 at the Stratford Festival of Canada in Stratford, Ontario.