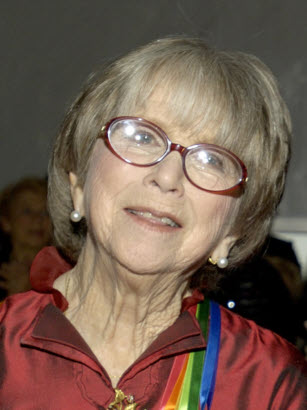 Actress Julie Harris died at her West Chatham, Mass., home of congestive heart failure, actress and family friend Francesca James said. She was 87 years old. Harris was a prolific Broadway actress, playing roles from Sally Bowles in "I Am a Camera" to Emily Dickinson in "The Bell of Amherst."
Harris won five Tony Awards for best actress in a play, displaying a virtuosity that enabled her to portray an astonishing gallery of women during a theater career that spanned almost 60 years and included such plays as "The Member of the Wedding" (1952), "The Lark" (1955), "Forty Carats" (1968) and "The Last of Mrs. Lincoln" (1972).
She was honored again with a sixth Tony, a special lifetime achievement award in 2002. On TV, Harris was known as the free-spirited Lilimae Clements on the prime-time soap opera "Knots Landing." In the movies, she was James Dean's romantic co-star in "East of Eden" (1955), and had roles in such films as "Requiem for a Heavyweight" (1962), "The Haunting" (1963) and "Reflections in a Golden Eye" (1967).