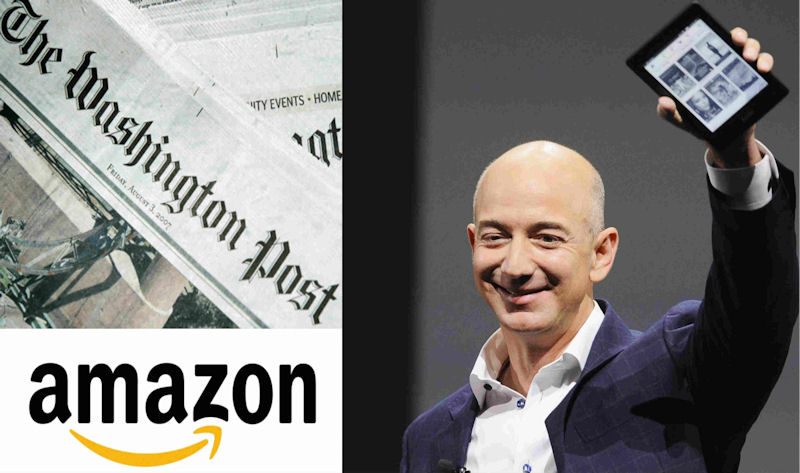 And just like that, one of the most storied newspapers in American history has been bought out by moguls of the digital era.
Jeff Bezos, the founder of Amazon and the world's 19th-richest man, has purchased The Washington Post, the same newspaper that broke Watergate, for $250 million in cold, hard cash. It was announced by Amazon today.
Hey, it could be worse. The New York Times announced last weekend that it had sold The Boston Globe for $70 million. The NY Times, which paid $1.1 billion in the '90s for the daily newspaper, had hoped to get $100 million back.
While Bezos has yet to divulge specific details behind his decision to by The Post, it's safe to say that the power of the printed word just isn't as profitable as it used to be.