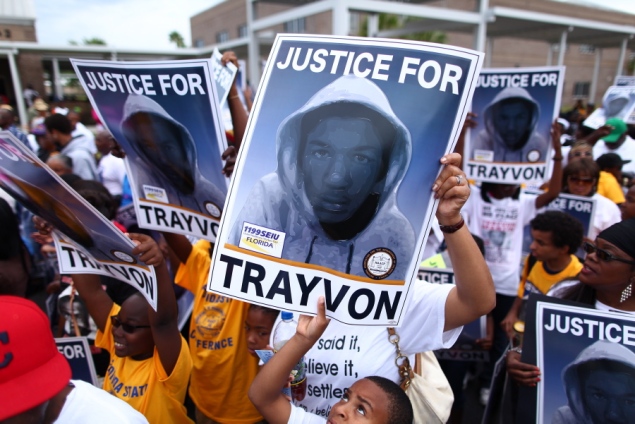 Shortly after the verdict was announced that George Zimmerman was acquitted of all charges, reactions flooded the social media circuit. Come Sunday, protests were planned throughout the country. Public supporters of Trayvon Martin are rallying for justice. People have flooded the streets from San Francisco to New York City, and of course in cities throught Florida. In Los Angeles, a clash between the LAPD and protestors broke out Sunday night.
According to the LA Times, LAPD Cmdr. Andy Smith said some demonstrator threw rocks and D-cell batteries at police near the corner of Washington Boulevard and 10th Avenue. Police responded by firing less-than-lethal rounds at the demonstrators.
The LAPD called a citywide tactical alert after demonstrators blocked traffic on the 10 Freeway in the Mid-City area Sunday evening.