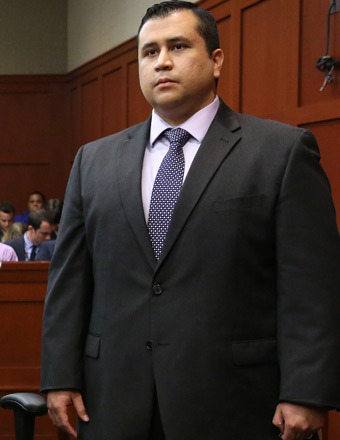 After a trying court case, George Zimmerman has been acquitted of all charges involving the shooting death of 17 year-old Trayvon Martin, which occured in February 2012.
Although the Sanford Police and County Sheriff have urged the public who are supporters of the Martin family to remain calm after the verdict was announced, there is widespread fear that riots may errupt in cities across Florida.
Shortly before 10:00 PM local time on Saturday, the jury of six women informed Judge Debra Nelson that they had reached a verdict. They deliberated for 15 hours over the course of two days.
Mark O'Mara, the defense attorney for 29 year-old George Zimmerman said, "We're ecstatic with the results. George Zimmerman was never guilty of anything except protecting himself in self-defense."
State Attorney Angela Corey's response to the verdict was that she believed second-degree murder was the appropriate charge because Zimmerman's mindset "fit the bill of second-degree murder."
Many are shocked and surprised at the outcome. Supporters of Martin's family gathered outside the courthouse yelling, "No! No!" when the verdict was announced.
"Today, justice failed Trayvon Martin and his family," said Roslyn M. Brock, Chairman of the NAACP in a statement.