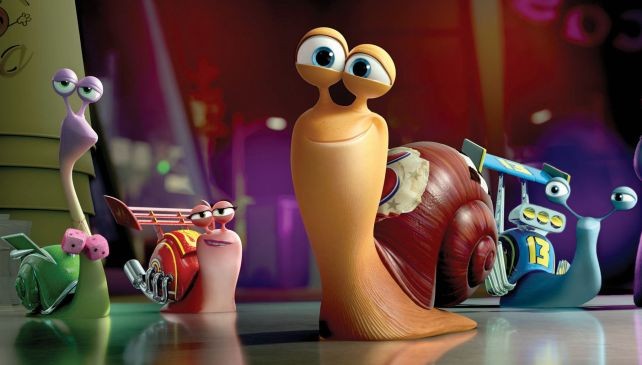 Setting out to prove that snails and racing have much more in common than the middle syllable in escargot, "Turbo" supposedly brings the high octane sensation of Indy Car racing to the slimiest member of the mollusk family. Don't let this family friendly Turtle Waxed shine fool you. Even though "Turbo" is as visually stunning as a Ferrari 360 Spyder, under its hood, there is less narrative power than a 30-year-old clunker.
It doesn't take long for the audience to find out what Turbo (Ryan Reynolds) wants more than anything. From watching old NASCAR highlights to staging virtual races in his tomato patch home, the snail has always dreamed of becoming a professional racecar driver.  
Where little kids have the opportunity to grow up and actually have a shot at becoming a pro racer, the closest Turbo will ever get to the race track is watching his Indy Car racing role model Guy Gagne (Bill Hader) on VHS. Turbo's dream of becoming a racecar driver suddenly becomes a reality, however, when his shell is accidently infused with nitrous oxide. In one of those moments that can only happen in a Hollywood animated movie, Turbo becomes a half car/ half snail mutant that now has a chance at becoming the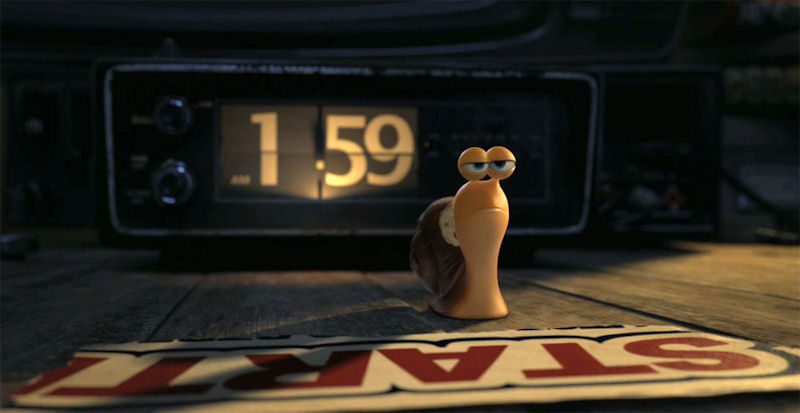 next Indy 500 champion.
Just when Turbo's racing speed picks up, director David Soren's flick slows down. With repetitive race scenes, unnecessary slow motion sequences, and an overabundance of characters, "Turbo" lurches its way through most of the second half of the movie.
With a talented cast including the voices of Paul Giamatti, Michael Pena, Luis Guzman, Richard Jenkins, and Ken Jeong, DreamWorks had to have been doing something right to entice these actors to sign on to the film. Maybe the great special effects from Nishant Khanna and cinematography by Chris Stover blinded the actors from the story. Or maybe it was the paycheck.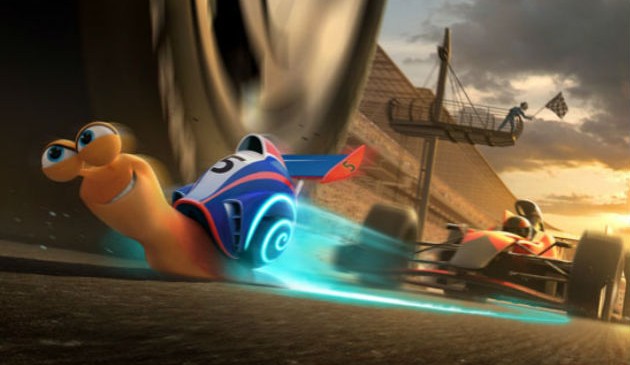 Making matters even worse, when Turbo finally gets his opportunity at the Indy 500, I couldn't help but feel like he was a little undeserving of all the fame. All of his snail racing buddies—Paz (Michelle Rodriguez), Burn (Maya Rudolph), Skid Mark (Ben Schwartz), Smoove Move (Snoop Dogg), and Whiplash (Samuel L. Jackson)—have spent a lifetime stuck racing in the less than pristine Van Ness Strip Mall syndicate. Turbo hasn't worked harder than his snail friends. He wasn't born with a special gift. He didn't practice. What he did do, however, was run away from home and accidently fall into some nitrous oxide. I'm no moral expert, but there has to be something wrong with that message.
Little kids, however, do not read into movies nearly as much as me—which is definitely a good thing. For the masses, "Turbo" succeeds in mixing just the right amount of cute and cuddly with action and humor to capture the imagination of any child. Let's just hope that that child doesn't run away from home, douse him or herself with a bucket of nitrous oxide, and expect for all of his or her dreams to suddenly come true.
By David Morris