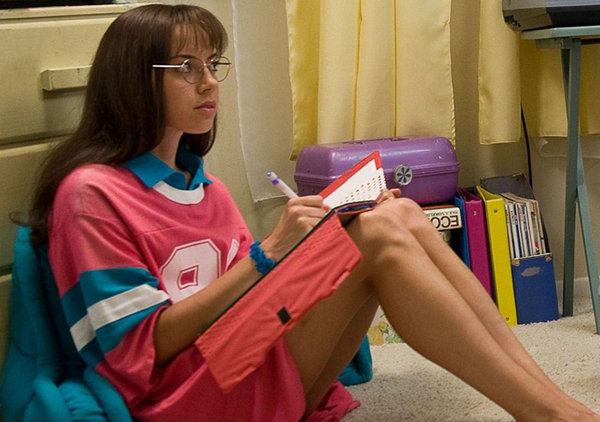 Functioning less as a movie and more like the dirtiest list of errands ever constructed, Maggie Carey's writing and directing debut is about as embarrassing as having your parents walk in on you while you're losing your virginity. With a script oozing with enough sexual gag humor to cause post-viewing nightmares, "The To Do List" is the cinematic equivalent of an abstinence ring — just a whole lot more scarring.
"Parks and Recreation" regular Aubrey Plaza stars as Brandy Klark, an affable, bookish, recent high school graduate too preoccupied with resumes, college, and job applications to enjoy the simpler aspects of her youth, like binge drinking and casual sex. This doesn't last long, however. After her two best friends, Fiona (Alia Shawkat) and Wendy (Sarah Steele) drag Brandy to a graduation party, the teenager is thrust into the dark world of adolescent experimentation. Brandy's D.A.R.E. worthy disposition is doused with more than one Sambuca shot once she is introduced to Rusty (Scott Porter) a guitar-loving college hunk. Rusty is the impetus for Brandy's sexual transformation, and the catalyst for most of the film's humor.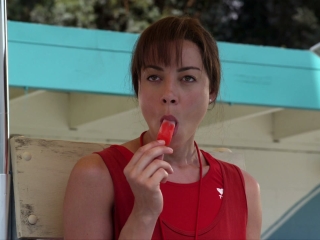 Despite all of the painfully uncomfortable humor, Plaza's performance is honest and gratifying. Between getting dry-humped by McLovin (Christopher Mintz-Plasse) from "SuperBad" and going down on Lonely Island front man Andy Samberg, Plaza fully embraces all of the deviant deeds her character subjects herself to. By doing this, the audience can sympathize with the teen a lot more. We never classify Brandy's behavior as promiscuous, but rather categorize her actions as something a little more innocent — "socially frowned upon" might be the best phrase for it.
This innocence also relates to the film's time setting. Taking place in the early '90s, an olden era long before Google and Urban Dictionary, Brandy and her friends are required to hypothesize the meanings behind such acts as "motorboating" and "teabagging" instead of easily looking them up online. Carey's script loves to dwell on this subject, and constantly uses '90s references as punch lines to jokes.
The best example of this storytelling theme is 'the to do list' itself. In order to become more of a woman, and thus more appealing to Rusty, Brandy creates a list of all the sexual experiences she wants to learn about and achieve before the summer ends. She writes this list in her trusty trapperkeeper — something Staples most likely doesn't even stock anymore — and spends most of the film attempting to check off each sexual task. With all of its neon gel pen ink and perfectly rulered lines, 'the to do list' would look all but foreign in today's social landscape.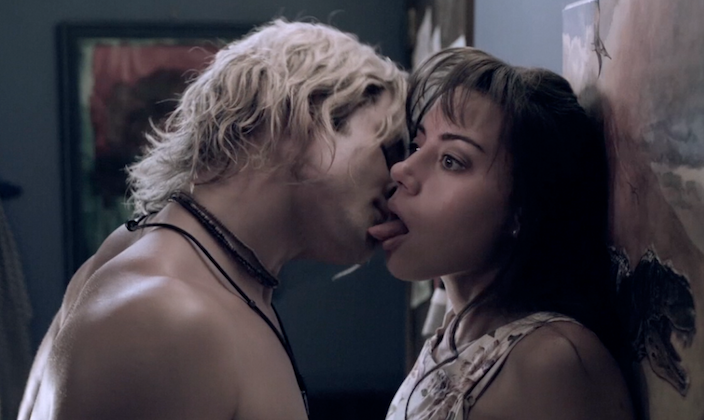 Looking beyond the 1990s, the biggest problem with basing an entire movie on a list of tasks to accomplish is that each objective must continuously raise the bar in order to meet audience expectations. The reason why nobody ever talks about 2007's "The Bucket List," a movie with a very similar structure, is because Morgan Freeman and Jack Nicholson's characters weren't able to come up with enough crazy life experiences to keep audiences engaged. "The To Do List" suffers in much the same way. Instead of smoothly following Brandy's coming of age story, we lurch along as she completes her visual checklist. By choosing to freeze the frame after every activity Brandy checks off, Carey puts too much emphasis on 'the to do list' and not enough on the teenager's character growth.
There is no denying Maggie Carey lost her movie making virginity in a big way with "The To Do List." Sure it was sloppy, disgusting, and not very exciting, but with a great cast including: Bill Hader, Rachel Bilson, Connie Britton, and Donald Glover, the writer/director is in the best possible position to learn and grow as a filmmaker.
Hopefully her next outing will be a little more mature.
By David Morris