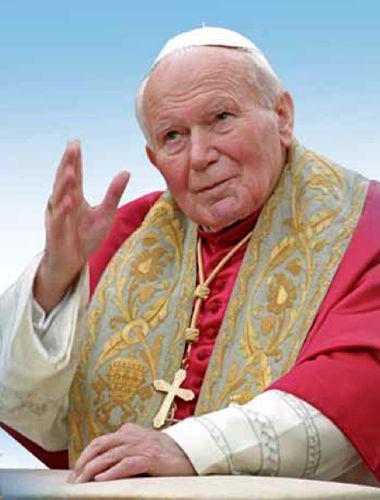 It was reported today, Friday morning from the Vatican – Pope Francis cleared Pope John Paul II for sainthood.
John Paul was pop from 1978 until his death in 2005. Crowds of thousands had filled St. Peter's Square during his funeral as they chanted "Santo subito"… meaning, sainthood now!
One of the steps necessary for sainthood is: to be beatified and recognized as a "Blessed," one miracle acquired through the candidate's intercession is required in addition to recognition of heroic virtue. The Polish-born pope became "the blessed" John Paul II just six years after his death, which is the fastest beatification in centuries.
His miracle was the healing of a Costa Rican woman who suffered from a brain aneurysm. She prayed to John Paul for help and was healed on May 1, 2011. Until now, the fastest person to be named a saint in the modern era was Opus Dei founder Josemaria Escriva de Balaguer, whom John Paul declared a saint in 2002 after the Spaniard died in 1975.