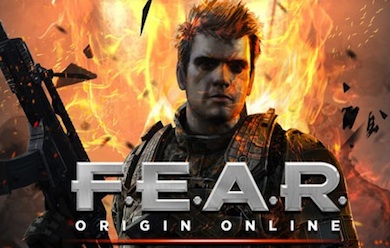 Aeria Games announced today the upcoming brand-new installment in the popular horror FPS series "F.E.A.R." will be free-to-play. Developed by Korean company Inplay Interactive and being brought to the United States by Aeria Games, the new chapter in the "F.E.A.R." saga will deliver hardcore multiplayer shooting action while furthering the dark and ominous story surrounding Alma Wade.
"F.E.A.R. Online" will focus on several team combat modes spanning over ten ominous maps packed with grotesque details such as still-twitching bodies hanging from meat hooks and messages smeared in blood. The battle rages between Armacham Technology Corporation (ATC) and the elite F.E.A.R. team. "F.E.A.R. 3's" unique Soul King mode also makes a return, challenging players to possess enemies for new abilities and collect more fallen souls than their opponents.
The story also continues in cooperative scenarios that detail the terrifying occurrences surrounding the F.E.A.R. team parallel to the events of "F.E.A.R. 2: Project Origin". Up to four players can team up and fight for their lives against both hostile Armacham personnel and hideous monsters lurking around every corner.
"F.E.A.R. Online" will be free to download, and like all Aeria Games titles, will be free-to-play. Brave players can sign up for closed beta now at http://fearonline.aeriagames.com. Stay alert for news, events, and updates at "F.E.A.R. Online's" Facebook page.