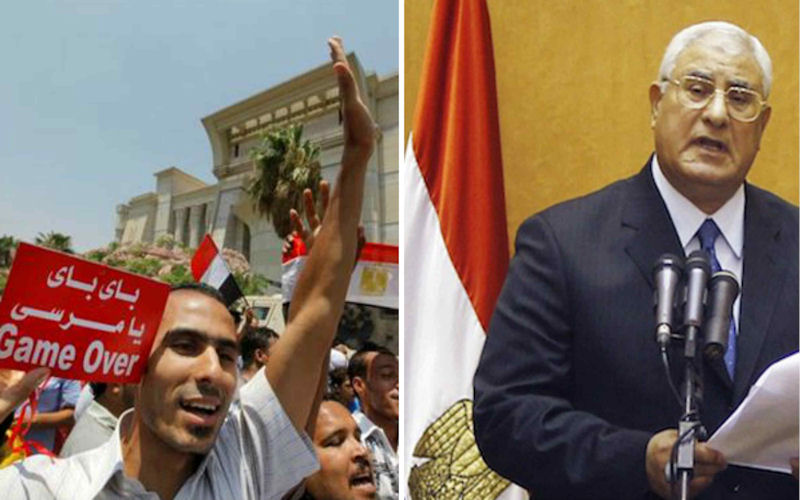 "We will never take part in any cabinet as long as Morsi is not back as a president," senior Brotherhood party official, Mohamed Kamal told the BBC.
Just as the Islamic holiday Ramadan began, the former president Mohammed Morsi was ousted from power. The new Prime Minister Hazem el-Beblawi is moving to create a new cabinet. Interim Egyptian President Adly Mansour has called for national reconciliation as deep divisions threaten to overwhelm Egypt's increasingly chaotic political transition, according to USA Today.
As agreements with the Brotherhood party were attempted, they appear to reject offers for peace. On Wednesday, Egypt's prosecutor ordered the arrest of the Brotherhood leader Mohammed Badie and nine others suspected of inciting violence, throwing another wrench into a highly divided political scene.
President Adly issued a constitutional declaration early Tuesday, setting a timetable for a new constitution and presidential and parliamentary elections.