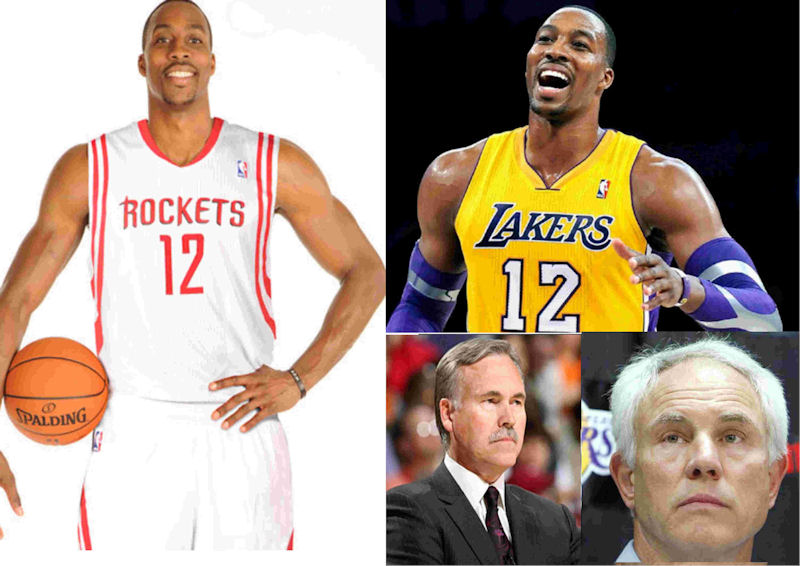 The real story behind Dwight Howard not re-signing with the Lakers is that $30 million was not enough incentive to play for Lakers' coach Mike D'Antoni or play with superstar guard and 5-time NBA Champion Kobe Bryant. Howard turned down a $118 million 5-year guaranteed contract to sign with the Houston Rockets for a paltry $88 million 4-year deal. Wow! You talk about an elephant in the room. During the period before the free-agency began, Jim Buss, Mitch Kupchek and company did everything wrong. They never addressed the reason why a franchise player like Howard would be reluctant to return to a team that could pay him $30 million more than any other team in the league.
If Howard was happy with the Lakers situation, the deal would have been done and signed at 12:01 July 1st, the first day teams could begin to sign free agents. Who wouldn't want to be $30 million dollars richer? Apparently, Dwight Howard. There has been a comedy of errors since Jim Buss has basically taken over the operation of the Lakers organization, and Mitch Kupchek has become a lameduck General Manager. Jim is no Jerry Buss by any stretch of the imagination, and without a strong G.M. like Jerry West, this team is in big trouble. They are turning a once revered and desired destination for major NBA star players to come, into a franchise that is being avoided like the plague. They do not have a well-respected coach in D'Antoni, and other superstar players are not interested in playing second-fiddle to a player, who is arguably the worst teammate in the NBA, Kobe Bryant, not to mention that he is coming back from a career-threatening torn Achilles Tendon injury.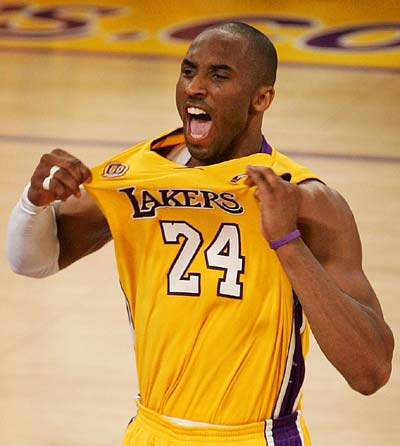 This will be another very frustrating season for Lakers fans, because nothing will get better before tipoff in October. There are no franchise or impact players left in free-agency that would want to come to L.A. And as long as the "Black Mamba" is there, and continues to be his overbearing, egotistical, all-about-Kobe self, there are none who will come when they become available in the upcoming years. So the L.A. Lakers have a conundrum. How do you get better when you can't sign great players? How do you make the Lakers into an attractive enough team that major players will want to play for again? How do you get back to being a championship-contending team when recruiting has become a nightmare? In this writer's opinion, the writing is on the wall. Something must be done about the front office.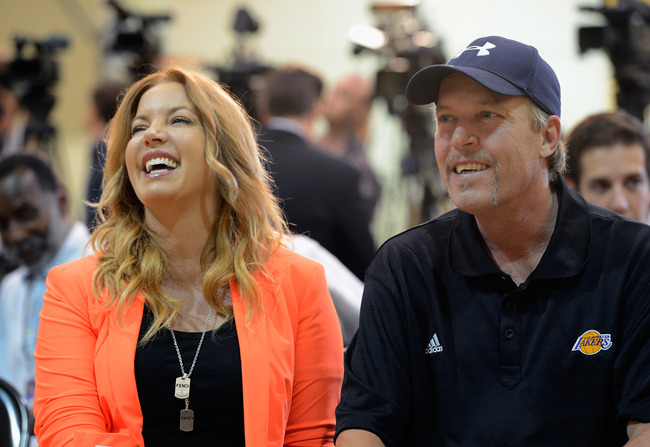 Those in charge of making decisions for the team are for all intents and purposes, incompetent. There will be a dividing of the family before long, where Jennie Buss, who is the team's Executive Vice-President of Business Operations, will begin to challenge and contest her brother Jim, who is Executive Vice-President of Player Personnel. The business, which Jennie is in charge of, is suffering because of what Jim is doing with player personnel. The bottom line is business, which interpreted means money, and when a franchise is no longer generating the kind of income that competing for championships brings, there will be a reckoning. And any time there is a family fight, especially about money… it ain't pretty.