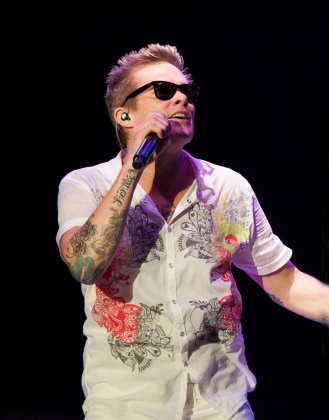 The lead singer of Sugar Ray, Mark McGrath had a great idea. Get all of his friends together from hit 1990's bands and go on tour. In celebration of Sugar Ray's 25th anniversary, they joined music forces with four other hit-makers for a summer mash-up called "Under The Sun." This past Saturday, the bands heated up The Greek Theater. For those who embraced 90's music and such hits as Smash Mouth's "Walkin' on the Sun," Sugar Ray's "Fly," and Gin Blossom's "Follow You Down" it was a nostalgic night with unbelievable energy radiating from both the stage and the audience.
There is still a clear fan following for these 90s bands as almost every seat in the house was filled. Everyone knew the words to every song, singing along with their hands in the air. As the crowds rolled in earlier in the night, Fastball took the stage opening with a six song set list. They ended with their most familiar hit, "The Way," which stayed on top of Billboard's Modern Rock charts for seven weeks.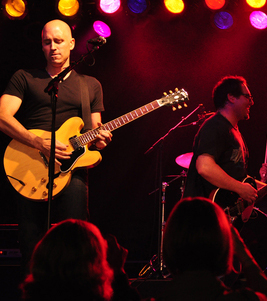 Before the headliners, Vertical Horizon instilled some adrenaline in the audience with their 1999 singles, "You're a God," "Best I Ever Had," and my personal favorite, "Everything You Want." But the show really got started with Gin Blossoms. Lead vocalist, Robin Wilson has such a distinct voice; hitting every note of every catchy tune as if it was the original recording. He ran across the stage singing their first major hit, "Hey Jealousy," which was written by the co-founder of the band, Doug Hopkins, who committed suicide in 1993. The new-found members of Gin Blossoms are incredible musicians, from Jesse Valenzuela on lead guitar, Bill Leen on bass and Scott Hessel on drums. They had so many great hits; it was a thrill to sing along with the band to "Found Out About You" and "Follow You Down."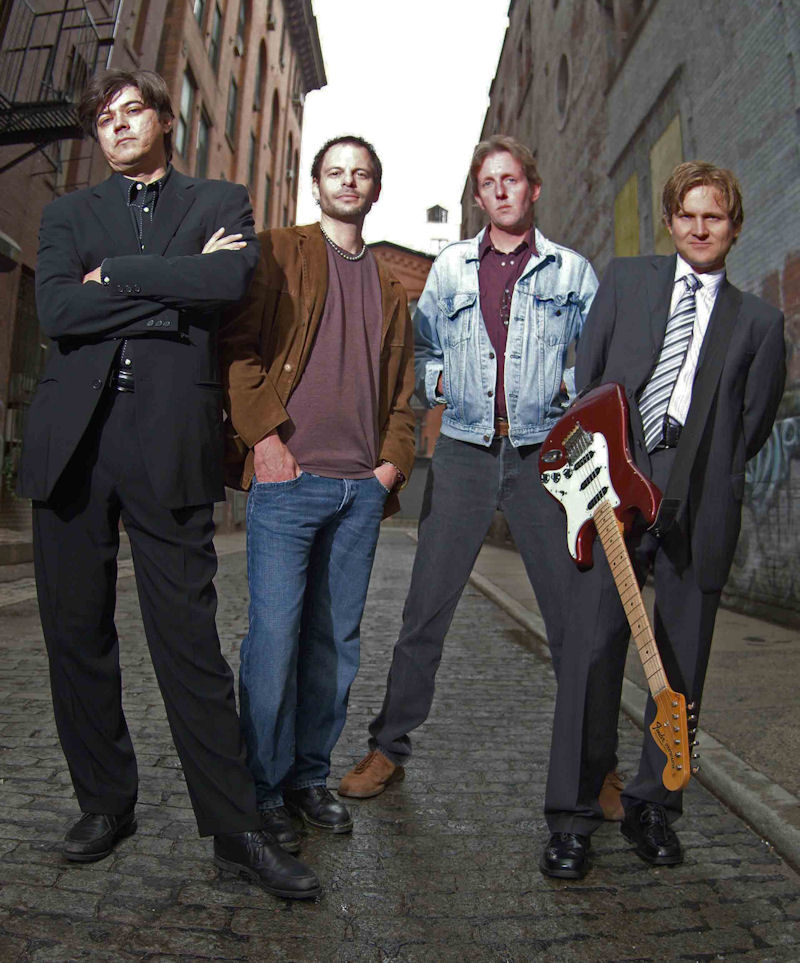 While Smash Mouth ended the night with hits such as "All Star" and "Then The Morning Comes," the stars of the tour are, hands down… Sugar Ray and frontman Mark McGrath. He acted as the exuberant emcee for the evening and as he blasted on stage for his own set, the audience was at his command. He leapt on stage in his white pants, bright pink blazer and, of course, his signature Ray Ban sunglasses. The audience was on their feet cheering. It is not that McGrath is a particularly great singer; but he is a born performer.
As McGrath jumped from stage right to stage left, he made sure to kiss every band member on the forehead for every song. There is a clear connection between him and original lead guitarist and back-up vocalist, Rodney Sheppard. Sheppard's guitar skills are mind-blowing. He took several opportunities to show off his Santana-like solos. Al Keith is on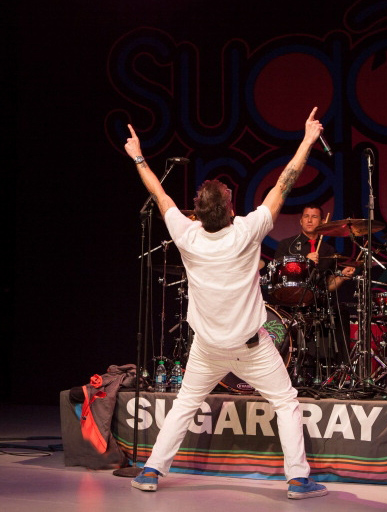 percussion, Jesse Bivona on drums and Justin Bivona on bass guitar. They opened with a new song, with not-surprising lyrics about "beaches and bikinis." The audience danced to their radio hits, "Every Morning," "Someday" and "When It's Over." One of their best songs of the night was a cover of the Violent Femmes' "Blister in the Sun." It was clearly an emotional night for McGrath, who lost his mother only a few months ago. He brought his twin daughter and son on stage for a quick "hello," and dedicated the final song, "Fly" to his mother, with appropriate lyrics; "My Mother God Rest Her Soul."
If "Under the Sun 2013" tour comes to your city, you don't want to miss McGrath and his fellow 90's bands rock out. It's a memorable evening for those who know their hits. Come and sing along "Under the Sun!"
By Pamela Price
For future concerts at The Greek visit www.greektheatrela.com/
For Under The Sun: www.underthesuntour.com. – See more at: http://www.sugarray.com