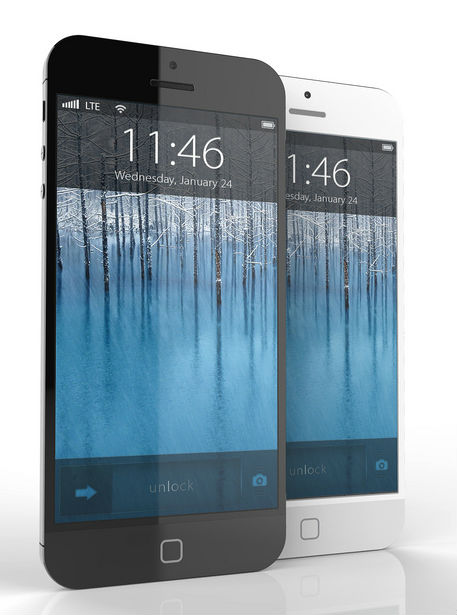 In recent tech news, we heard the iPhone 5s was coming our way this September. It turns out Apple may be releasing, not one but two new models. Will it be the iPhone 6 with a more creative name?
Many reports say the next generation iPhones, as well as the iOS 7 will release on Friday, September 27th. 
According to enstarz.com the iPhone 6 is rumored to have a 12-megapixel sensor, up from the 8-megapixel version of the iPhone 5. It could be waterproof with a 4.8-inch Retina+ HD display with a 3D camera and fingerprint reader.
All of this Apple news comes after the tragic death of 23-year-old Ma Aluin who was killed by electric shock when she answered her iPhone 5 while it was charging.
In a statement Apple said, "We are deeply saddened to learn of this tragic incident and offer our condolences to the Ma family. We will fully investigate and co-operate with authorities in this matter."
Photo courtesy of http://www.giga.de (Concept by Arthur Reis)