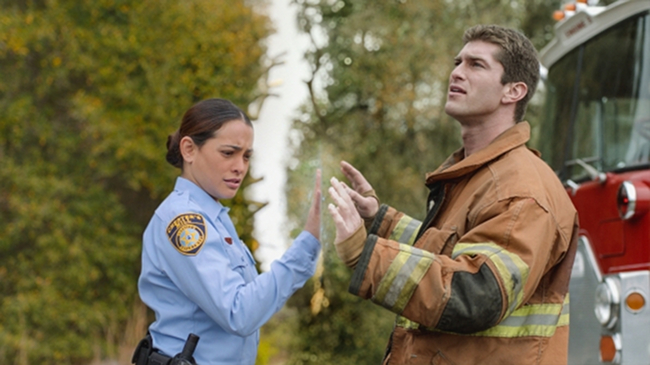 The 'unknown' is always a good jumping off start for a TV series premise. There are plenty of questions to be answered, leaving audiences on the edge of their seats every week. For instance, with NBC's "Revolution" – Why did the lights go out? Will they come back on? Or in AMC's "The Walking Dead" – Why and how did the zombie epidemic start and will it ever end? In the pilot for CBS's latest show, "Under The Dome," the heightened sense of mystery and eeriness could make it a story worth watching.
Based on the bestselling novel by Stephen King, "Under The Dome," has a twilight zone feel five minutes into the first episode. Taking place in Chester's Mill, it appears to be your typical small town where everyone knows the milkman and the local diner knows your regular order. Not much crime here – or so it seems. They waste no time in getting to the point of the story – the dome. It seems like an earthquake and all of the sudden the town is sealed off from the rest of the world by an enormous transparent dome. Cars and trucks crash into the see-through bordered wall and a cow is split in half. A handful of random residents fall to the ground, suffering from what looks like a seizure as they recite over and over, "stars are falling in lines." Now the town must deal with surviving the post-apocalyptic conditions and search for the answers to the main questions: "Where did it come from and when will it go away?"
Of course, every Stephen King story is dark. A good fit to direct the pilot episode was, Niels Arden Oplev who is best known for directing "The Girl with the Dragon Tattoo." As for the cast, they have a strong lead with Dean Norris from "Breaking Bad," who plays a sort of town deputy. Rachelle Lefevre is the nosy reporter, along with co-stars Mike Vogel, Natlie Martinez, Britt Robertson and more.
This show is for those who enjoy alien and supernatural stories. It has promise. Premieres Monday, June 24 (10:00-11:00 PM, ET/PT) on CBS. www.cbs.com