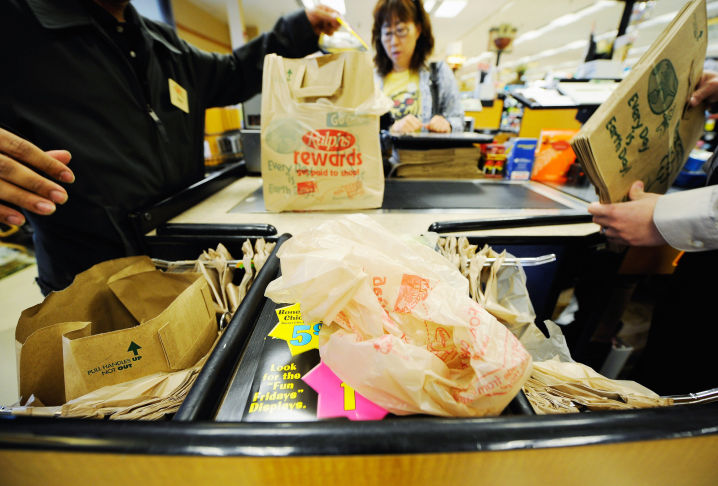 Will Los Angeles have to say goodbye to plastic bags at grocery stores? We will know today. Three weeks after a statewide ban on plastic bags was rejected in Sacramento, the Los Angeles City Council is moving ahead with a similar measure to regulate carryout bags at supermarkets, pharmacies and some big retail chains.
Council members are scheduled to vote Tuesday on the final draft of its grocery bag ordinance, which would impose fines of up to $500 for those who repeatedly distribute "single-use" plastic bags to customers.
The proposed law would apply to convenience stores, food marts and any large retailer that sells groceries, such as Target and Wal-Mart.