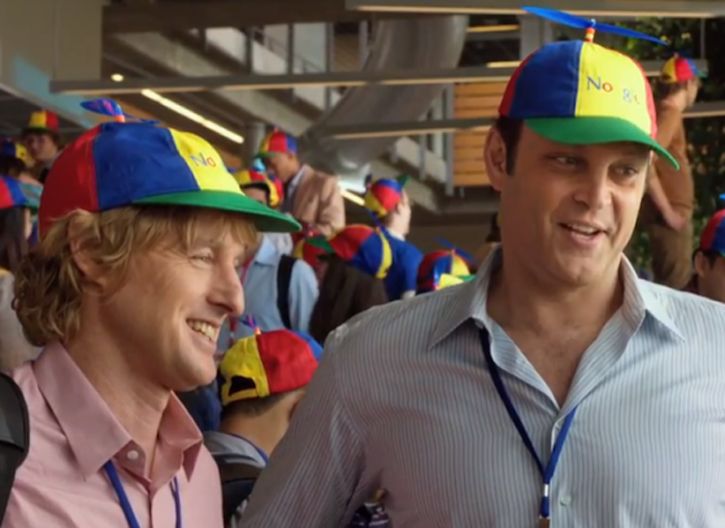 Vince Vaughn and Owen Wilson team up for the first time since 2005's 'Wedding Crashers' for 'The Internship', Shawn Levy's ('Night at the Museum') two-hour comedic ode to Google, Googlers, and Googliness. Through its hit or miss comedy, on the nose story telling, and meandering narrative pace, this Vaughn/Wilson vehicle proves that 'The Internship' will never land the job.
Not straying too far from their acting safe zones, Vaughn plays Billy, a fast-talking, salesman who brags about being able to "sell prosciutto to a rabbi," and Wilson provides the down-to-Earth, every-guy kind of sidekick in Nick. After Nick and Billy find out that their boss, the brief but funny John Goodman, has shut down their watch selling operation, the two middle aged schlubs realize that the watch industry is swiftly becoming obsolete.Instead of wallowing in unemployment, however, Billy and Nick suck up their pride and take on internships at the world's number one tech company: Google.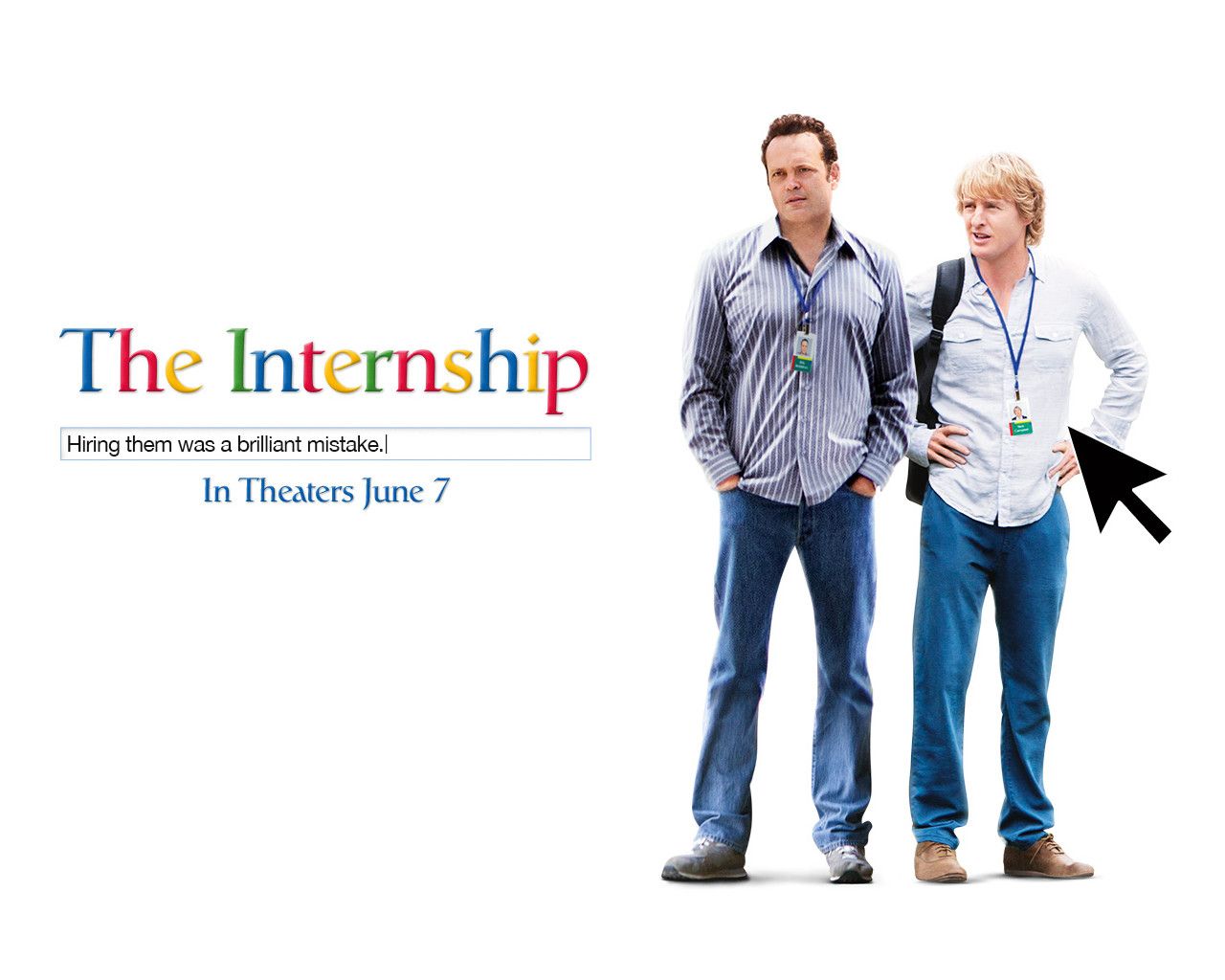 The rest of the film is almost entirely set on Google's Silicon Valley Campus, and it doesn't take long to figure out why the tech company was so enthusiastic about having a movie shot at their offices. Google is amazing.  They have slides that link together each office floor, they have free cafes and restaurants around every corner, and they even have daily pick-up Quidditch games. All of these perks and more are plugged time after time throughout the film.
This type of company idolization is funny for all of thirty minutes, but after the fifth, sixth, seventh time Vaughn, Wilson, or one of the other supporting cast members uttered the phrase "this place is awesome" I was left wondering if 'The Internship' wasn't a movie at all, but rather a fully sponsored ad. Google has the money for it.
After sifting through this forest of pro-Google propaganda, the crux of the story comes down to Billy and Nick's desire to keep themselves relevant in the digitized world of 2013. They hang out with young people, they learn about computer coding, and they even develop their own app in the hopes of landing a job at Google.
By David Morris