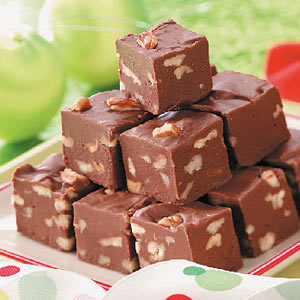 Sorry Dads… it's not only Father's Day but National Fudge Day too! The origin of American fudge dates back to the 19th century when a letter written by a Vassar College student mentioned a fudge made by her classmate in 1886, which sold for 40 cents a pound.
The recipe was passed on and now it's one of the sweet staples of America!
Here's a great old-fashioned fudge recipe from Allrecipes.com.