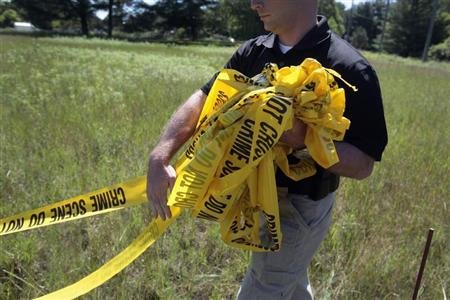 The FBI did not find Jimmy Hoffa's remains. They have called off the dig for the missing Teamster boss in a suburban Detroit field where a tipster insisted he was buried alive.
Officials stated that no human remains were found during three days of excavation on the one-acre parcel.
"We're disappointed," said Robert Foley, head of the FBI's Detroit office.
The feds were led to the site by Tony Zerilli, who claims he was told the Teamsters Boss was whacked with a shovel and then entombed beneath concrete slabs in a barn.
"I know he's there," Tony Zerilli told NBC News before the search ended. "I'm not wrong."