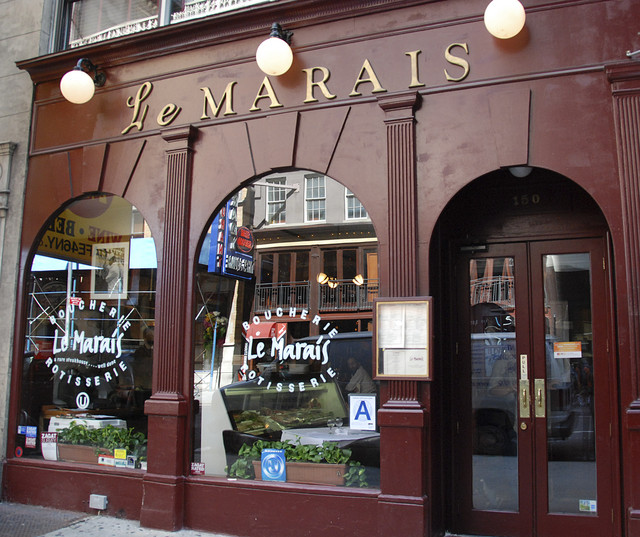 For the East Coasters, if you're in New York City for Father's Day, Bistro Le Marais has the perfect gift for meat-loving Dads.
The premier New York Theater District Bistro owned by the same person who brought Bistro Les Halles and Celebrity Chef Anthony Bourdain to a welcoming public, has been making great French foods that happen to be kosher since 1994. From Chef Jose Mereilles Portuguese beginnings, to his Culinary Institute of America education and his launching of Les Halles, Le Marais was the first source of in-house dry aging of kosher meats. Since then, Chef Jose and his Executive Chef Mark Hennessey, also a CIA graduate, have been innovating and stunning diners.
For Father's Day this year, Le Marais has put together a scrumptious basket of homemade Beef Jerky, Authentic, Le Marais brined and smoked veal belly bacon, and beef short ribs. Price: $55

Address: 150 West 46th Street between Avenue of the Americas and Seventh Avenues. Or Call: (212) 869-0900.