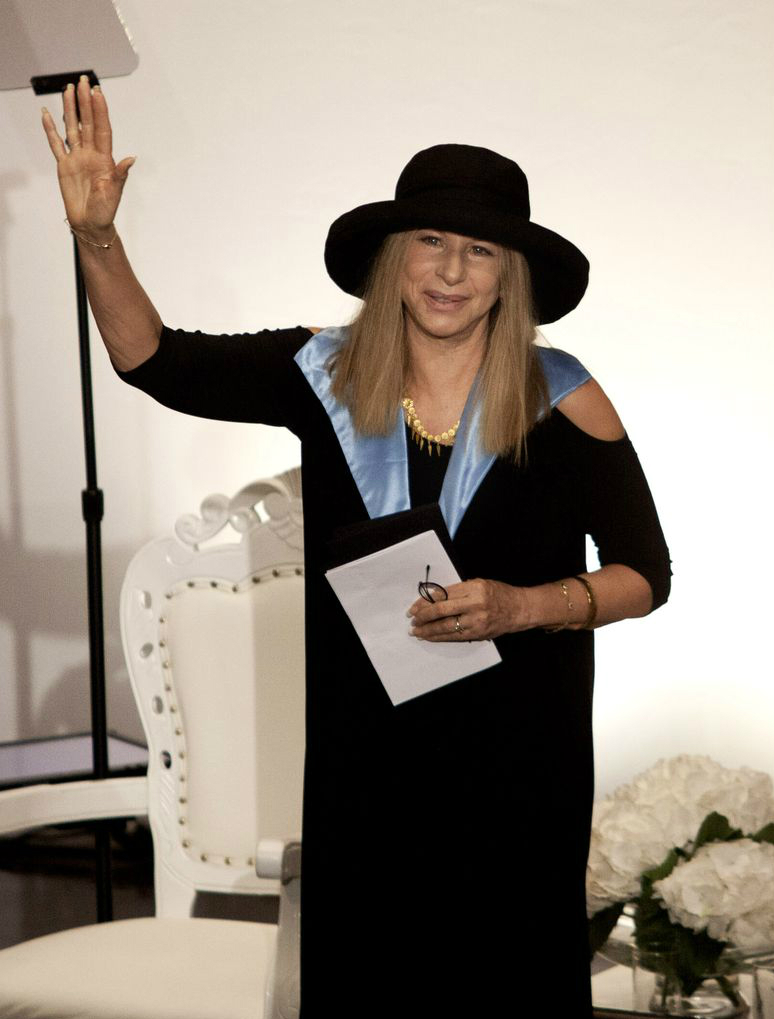 Good for Barbra Streisand. The superstar spoke out at the Hebrew University of Jersualem on Monday about a sensitive subject in the ultra-Orthodox community. The treatment of women.
As she received her honorary doctorate from the University, Streisand said, "I realize it's not easy to fully grasp the dynamics of what happens in a foreign land," she said. But "it's distressing to read about women in Israel being forced to sit in the back of the bus or when we hear about `Women of the Wall' having metal chairs thrown at them when they attempt to peacefully and legally pray."
The singer was referring to specific incidents where ultra-Orthodox men have tried to force women to sit separately at the rear of buses, preventing them from wearin prayer shawls and carry Torah scrolls. On the issue of women praying at the Western Wall, a court has upheld the right of women to wear prayer shawls, and a proposal has also been made to set aside a section of the Western Wall for mixed-gender prayers. Streisand praised the progression, "Repairs are being made, and that's very good," she said.
Streisand is currently on a tour of Israel where she will perform at President Shimon Peres' 90th birthday party.