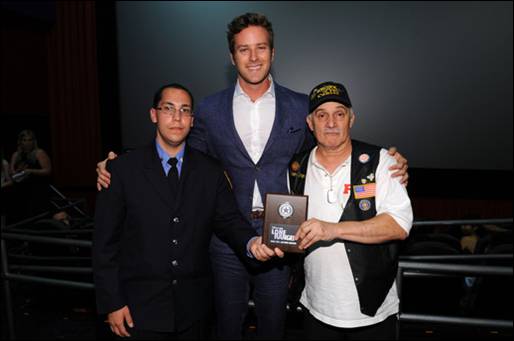 In support of Disney/Jerry Bruckheimer Films' "The Lone Ranger," releasing in U.S. theaters on July 3, Disney held  "The Lone Ranger Ride for Justice," to celebrate inspiring local heroes and organizations who stand for justice, integrity and righteousness in their communities. 
Fifteen fan screenings across the country were held on June 24 to honor the outstanding local heroes in each market, and Armie Hammer, who plays the Lone Ranger, even made a surprise appearance in New York to hand out a few very special awards. 
For additional details, fans can visit the film's official site: Disney.com/LoneRanger, and view the Ride for Justice section.