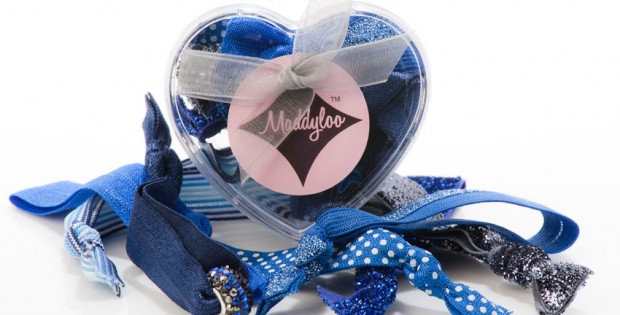 I wear headbands all of the time but hate when I get a headache and it leaves that terrible dent in my hair. We just discovered Maddyloo Hair Ties and they solve all of our hair crease problems! Maddyloo Hair Ties are "crease-less' and
hold your hair back with 
enough elastic to keep a ponytail in place, but doesn't leave a dent.
There are many styles to choose from, such as camouflage and metallic to rhinestone and tie dyed.
Maddyloo Hair Ties
 has found a way to combine function to whimsical eye or wrist candy!

Maddyloo Hair Ties
can also custom create any combination of fabric and rhinestone bead imaginable.