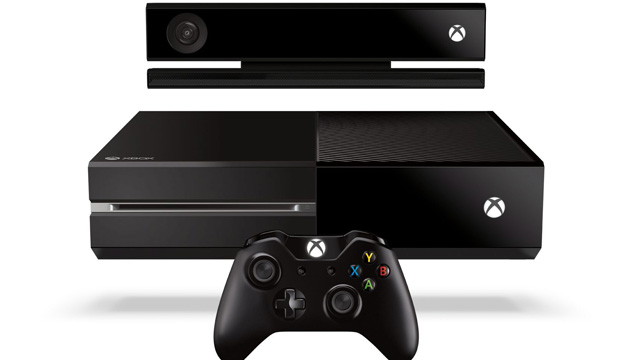 On May 21st, Microsoft announced its latest contender for video game console supremacy. The Xbox: One, a sleek, modern looking play-at-home video game device is aimed to directly compete with the previously announced Playstation 4 and the already in stores Nintendo Wii U. These are the heavy hitters. The proverbial heavyweight fighters if you will. And while this holiday season will supply the perfect boxing ring for each of these next-gen consoles to duke it out for consumer purchases, it is also important to note that there are more than just one feather-weight console fighter looking to knock out one of the big boys. Typically backed by Kickstarter and other third party support, consoles like Ouya, The Super Retro Trio, and Valve's Steam Box will all attempt to create innovative, new ways to play video games at home. The future of video game consoles is swiftly approaching, and with so many new systems making their debut, here is a guide to determining which device is best for you.
Xbox One
Microsoft is taking the no-look back technique to their next generation video game console. With no backwards compatibility, current owners of the Xbox 360 will be forced to continue using their 360 for current generation games and only use their new Xbox One with next-gen games. That's not necessarily a bad thing. With Assassin's Creed 4, Call of Duty: Ghosts, and Bungie's newest title Destiny already confirmed for the Xbox One, the system looks to pack a punch upon it's late 2013 release. Even though pricing and bundle options are still under wraps, Microsoft has said that Kinect, the motion tracking and voice recording device that allows players to use their body as a controller, will play a pivotal role in Xbox One's user interface design. This newly re-mastered Kinect feature will also be joined by a Blue-Ray player, 8GB DDR3 RAM, a 500 GB storage unit, and even cloud storage options. Xbox One's mega-sized built-in and online storage features will come in handy because most games feature mandatory game installs.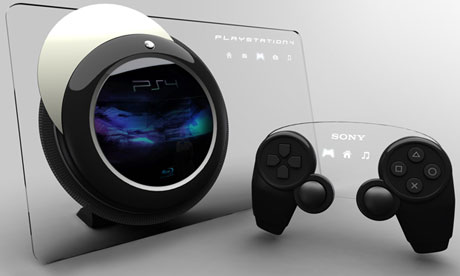 Playstation 4
Even though Sony announced the Playstation 4 back in February, the company has yet to release the answers to many of the logistical questions consumers have about their newest system. While we may not have a price or release date for the console, Sony has said that the Playstation 4 will feature a re-mastered Blue-Ray player, 8GB GDDR5 RAM, a single chip x86 AMD "Jaguar" Processor, and will heavily rely on their portable system the Playstation Vita for cross console gaming support. Joining Sony's Playstation 4 will be such games as Diablo III, a new Final Fantasy release, and Thief.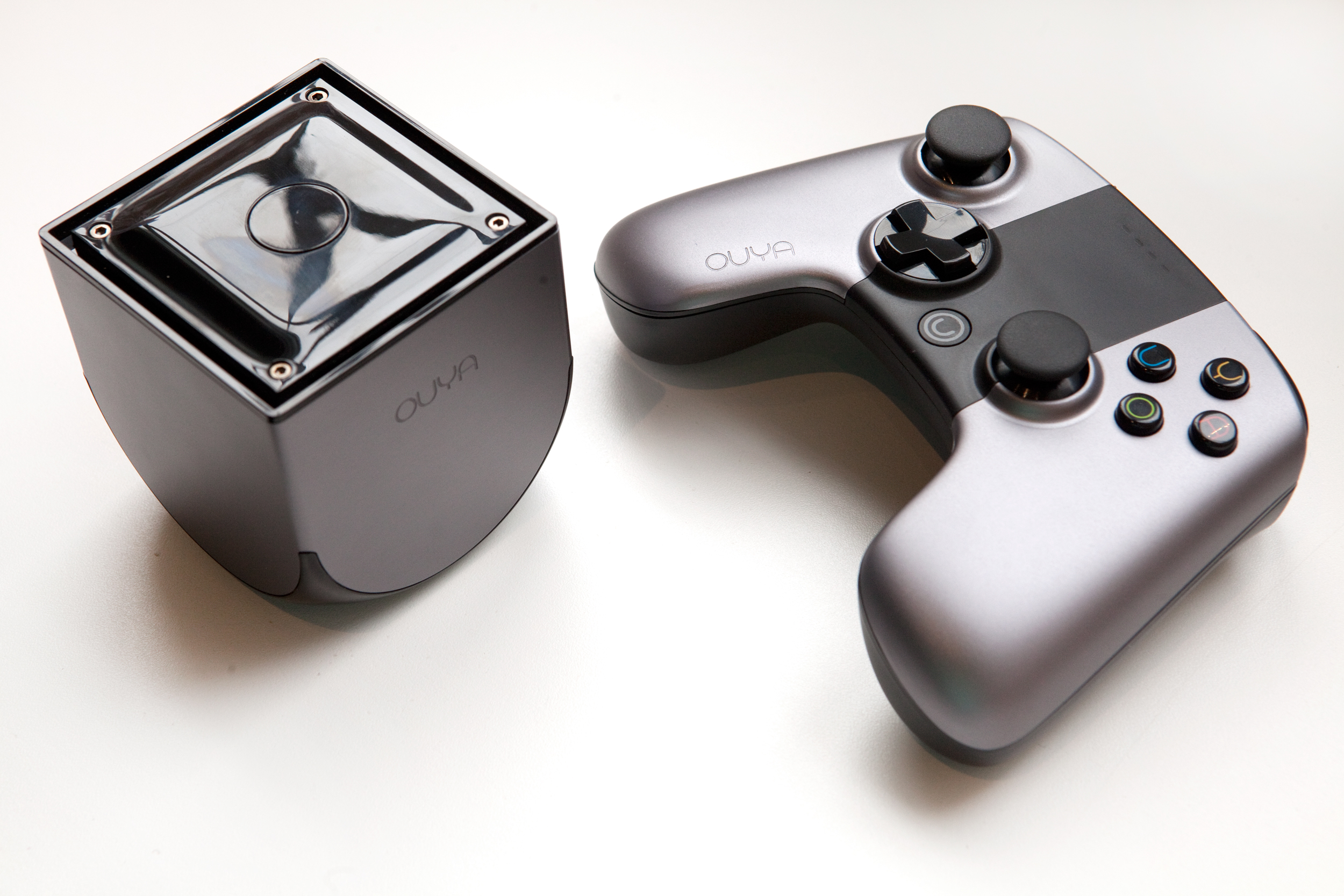 Ouya
Priced at only $99, Ouya is the cheapest next-gen console. Cheap, however, doesn't mean poor quality. Ouya is a new kind of video game console that allows independent video game developers to easily create and publish their own games. It is an open world entertainment/gaming device that's mission is to foster the creative talents of video game creators who wish to break away from the mainstream. In this way, the console's $99 price and easily manipulated technology make it the best device for young developers to showcase their talent. Ouya will support both downloading and streaming content at 1080p HD quality. The system's tech specs will showcase 1GB RAM, an NVIDA Tegra 3 Quad-Core CPU, and an 8GB Internal Flash Storage device.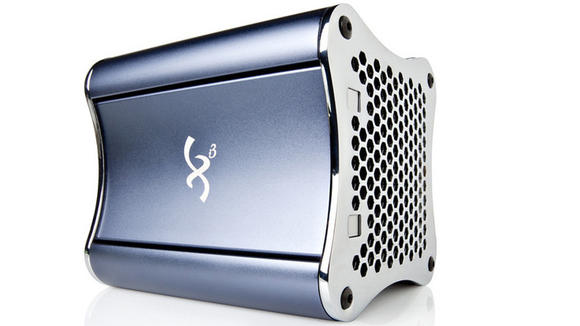 Steam Box
With the release of Steam Box, Valve, the PC gaming powerhouse that developed the Team Fortress games, is attempting to achieve something never before accomplished in Video Game history. They are creating a play-at-home, TV console designed to only play PC games. Think of Steam Box as a glorified desktop gaming computer. The system is designed to play computer games, specifically Steam powered games, and will be catered to players that are used to gaming on the computer. Pricing for the Steam Box is a bit polarized. The base price for the unit is set at $499, but will be able to be upgraded as drastically as the $999 top-tier option. Much like the Ouya, the Steam Box is highlighted by its openness. Where the Xbox and Playstation is locked in with its technology, the Steam Box will continually grow and evolve as developers grow more savvy with the device.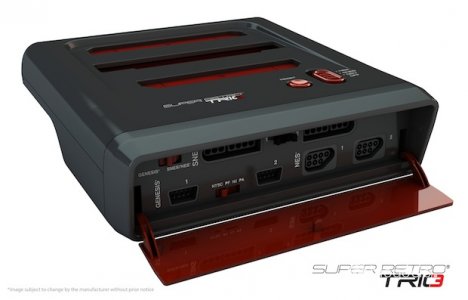 Super Retro Trio
Old School Gamers Rejoice! Innex, Inc. has announced the upcoming launch of its Super Retro Console and Adapter by Retro-bit® that allows players to play old-school games for NES, SNES, GENESIS and GBA without having to be physically transported back to the 20th century. Play classic NES, SNES and GENESIS games directly from the original cartridges onto the Super Retro Trio. The modern design of this 3-in-1 home system allows for less clutter and more gaming. It's equipped with 3 cartridge slots, 6 controller ports compatible with original or third party controllers, two 16-bit game controllers, an S-video connection, an AC adapter and an AV cable. Even better, the price is set at only $69.99.
By David Morris