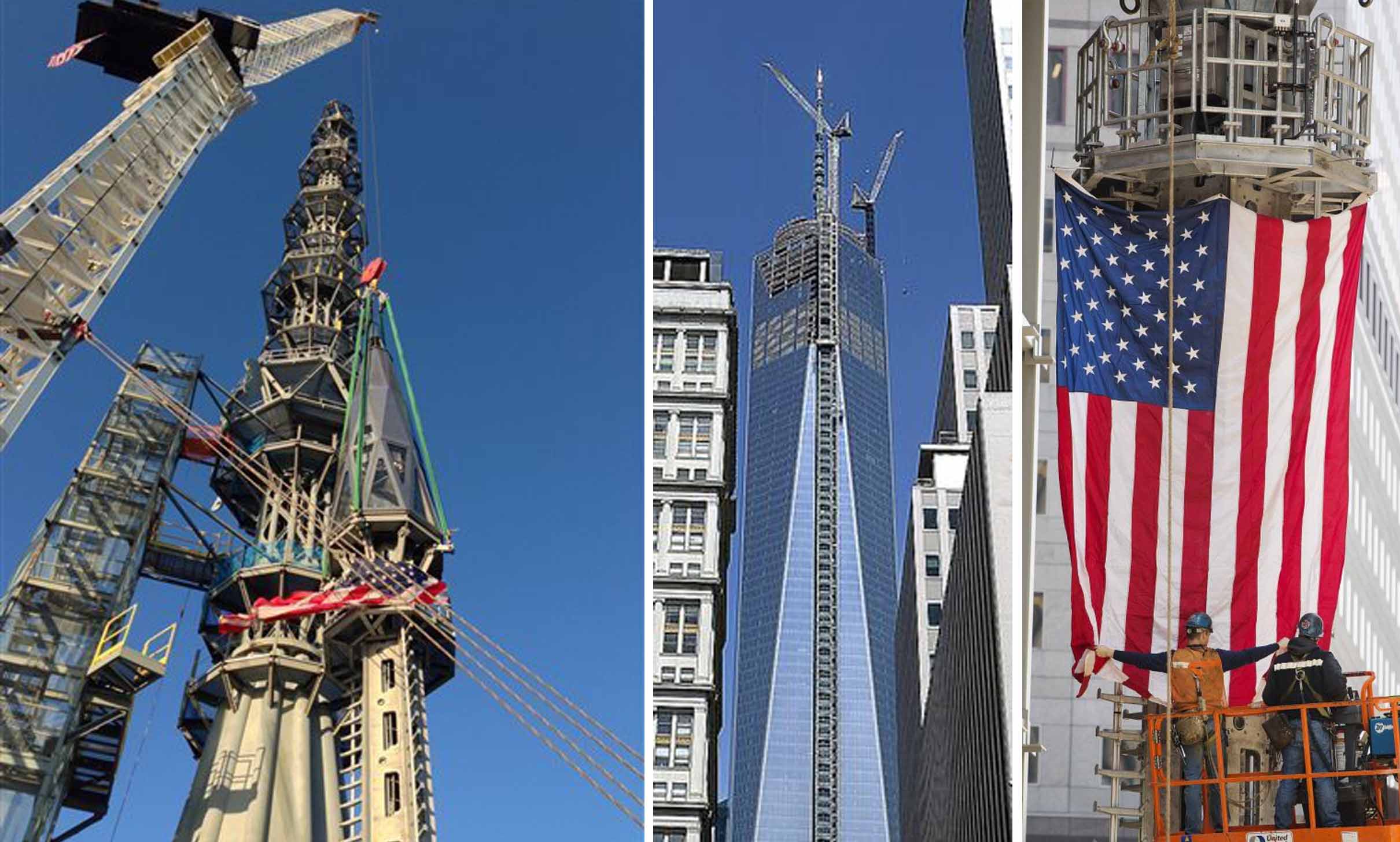 Today the silver spire stands atop One World Trade Center, bringing the iconic building to a height of 1,776 feet. New Yorkers everywhere are cheering, from social media to those who look up at the spire from the streets below.
"This really is a symbolic moment because this building really represents the resiliency of this country," Port Authority Vice Chair Scott Rechler told TODAY's Matt Lauer, who was perched on the 104th floor. Construction workers bolted the 408-foot spire, which symbolically caps New York's comeback after the September 22, 2001 terrorist attacks. 
This makes the building the tallest in the Western Hemisphere and the third-tallest in the world. While the building still has significant construction before its scheduled 2014 opening, the installation brought cheers from New Yorkers, and from people around the country.