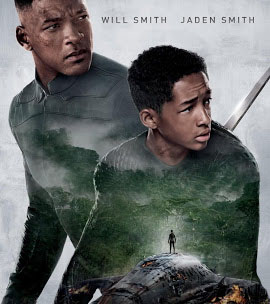 Will Smith has made a name for himself over the years by playing characters that are extremely adept at killing aliens. From 'Independence Day' to 'The Men In Black', Smith has been kicking alien butt for over two decades. So, it is only natural that after so much time spent in roles where he must fight off alien menace after alien menace, he would come up with an epic sci-fi alien story to call his own. 'After Earth' is this story.
While M. Night Shyamalan, who also acts as the director of the film, and Gary Whitta wrote the script, the story is largely the product of Will Smith's imagination. And who better to play the protagonist of this father/son-bonding tale than Will Smith's actual son Jaden Smith. But does their off-screen relationship translate well to the big screen? Unfortunately, the answer is no.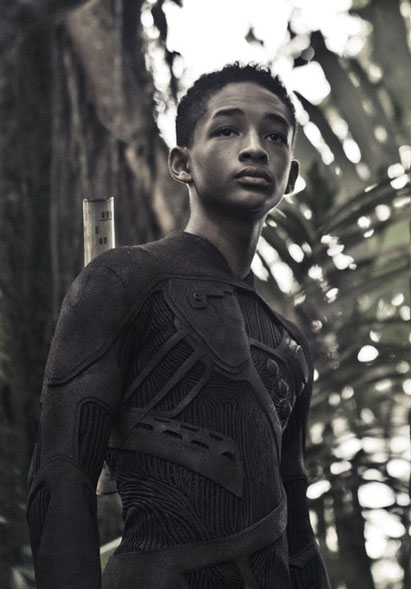 'After Earth' begins to flail the moment Jaden opens up his pre-pubescent mouth. In a movie that immediately starts with a voice-over faux history lesson on what happened to Earth, and why humans have suddenly left their mother planet for a distant world named Nova Prime, this is a problem. It's not that Jaden's acting is bad. His super-glued teenaged face full of courage is perfectly acceptable for a character that must fight evolved versions of baboons, falcons, and aliens. The halting setback stems from Jaden's choice in accent.
Yes, when the audience must watch a movie that largely follows the exploits of a single character, it is important to like everything about that character. Jaden's impression of what Kitai—a boy born and raised in a distant future—sounds like is a mix of hardcore urban street dialect and pseudo-army brat baritone. This blend is absolutely awful.
Jaden's father's acting is equally under-achieved. Will Smith plays Kitai's dad Cypher. He is a hardened soldier that is known for 'ghosting'—a process that involves a human's ability to eradicate all fear from his or her body. Essentially, Cypher is a husk of a human devoid of all emotion.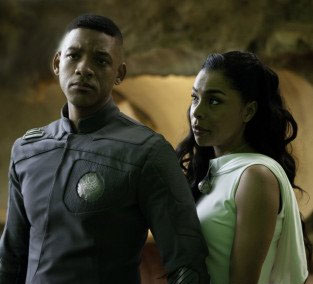 For an actor that prides himself on playing characters that are relatable and human, Will Smith's turn as the hardboiled Cypher is not the right choice for the actor. His actions are stilted, his voice is similarly undesirable as his son's, and his story isn't very engaging.
With all of these poor acting decisions: the above average directing from the very hit or miss M. Night Shyamalan, the interesting costume design by Amy Westcott (Black Swan), and the enjoyable visual effects supervised by Jonathan Rothbart (Avatar) all fall under the radar.
As 'After Earth' slogs from scene to scene, action sequence to repetitive action sequence, I was eventually left wondering how an American acting icon such as Will Smith could come up with such a lackluster sci-fi genre film. Let's hope he sticks to just acting in the future.
By David Morris