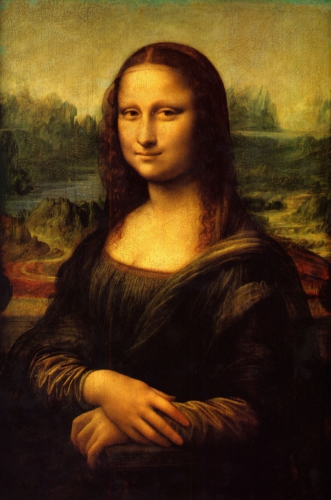 Leonardo da Vinci's masterpiece, the Mona Lisa has stolen the show at Cannes. Hollywood producer, Larry A. Thompson announced that the mystery of the greatest art heist in history, the 1911 theft of the Mona Lisa (La Gioconda), is about to be a major motion picture titled "Missing Mona Lisa."  
On January 4, 2014, the Louvre Museum, France, and the world will celebrate the 100th Anniversary of the painting's return to the Louvre.  The 2014 worldwide release of the movie will coincide with the Centennial Celebration.
Thompson's movie, based on an original screenplay by Mark J. Hudelson, is the romanticized true story of Vincenzo Peruggia, a lovable, grief-stricken, Italian simpleton, who, while working in the Louvre, becomes beguiled by Leonardo's Mona Lisa. Believing in his heart she is homesick for Italy, and mistakenly thinking she was stolen from her homeland by Napoleon, he steals the painting and smuggles her home with him to Florence.  What is a lovable, patriotic gesture by Peruggia turns into an international hunt for the "mastermind" who orchestrated this audacious act! When Peruggia delivered the painting to the Uffizi Gallery, he was arrested, convicted, served less than a year in prison – and became a national hero in Italy.  He lived the short balance of his life in obscurity and died without so much as an obituary.
During the Mona Lisa's almost 2 ½-year absence, thousands of people walked by the empty spot in the Louvre where the painting had been hanging and stared in disbelief.  Admirers left flowers and gifts, crying for her return. Thompson says, "The Mona Lisa left the Louvre as an Italian masterpiece. She returned as an icon."
And now she will be a motion picture. Read LATF's interview with Larry A. Thompson here.