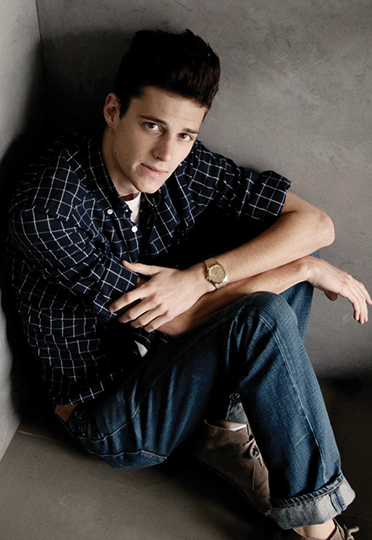 LATF's issue #9 cover story, Ken Baumann is making a change. He's always been a "literary nerd" and can appreciate the bittersweet poetics of beginnings and endings. Baumann, best known for his starring role in the groundbreaking ABC Family dramedy "The Secret Life of the American Teenager," will, within a three-week span, see the end of the popular series and the publication of his debut novel, Solip.
 
With the series finale set for Monday, June 3rd at 8pm, the longest-running (112 episodes) ABC Family show will say goodbye to Ken's 'Ben' and Shailene Woodley's 'Amy' and their five-plus seasons of teenage ups-and-downs.
 
Just a few weeks earlier on May 14th, Baumann will release Solip from publisher Tyrant Books.  Currently available for pre-order on Amazon.com.